Papua New Guinea receives first Guardian-class patrol boat
Australian shipbuilder Austal has delivered the first Guardian-class patrol boat to the Papua New Guinea Defence Force.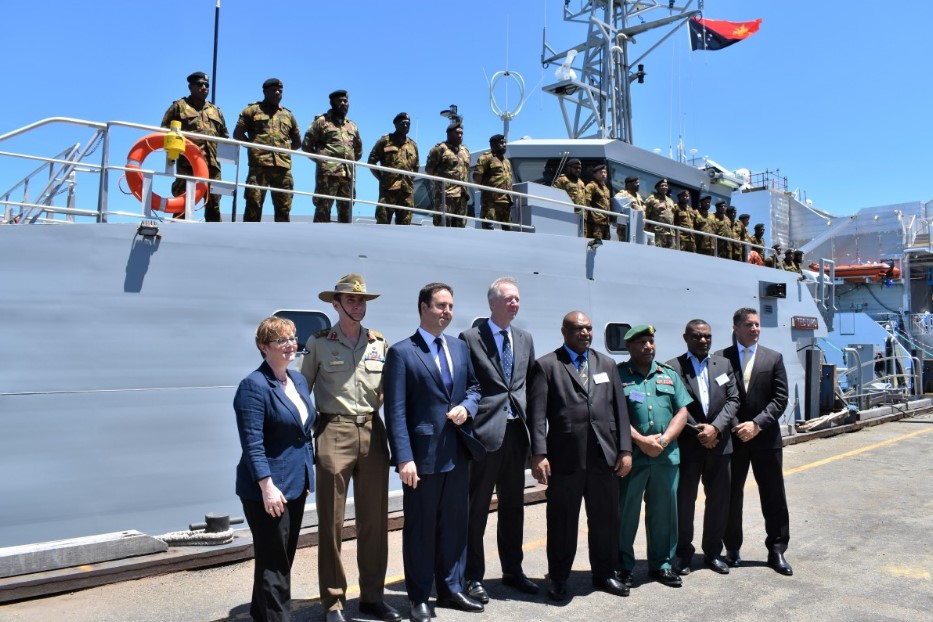 The boat will be commissioned HMPNGS Ted Diro on return to PNG and is named after the first Commander of the PNG Defence Force post-independence. It is the first of four boats scheduled for delivery to PNG.
The "Ted Diro" is also the first of 21 boats to be gifted to 12 Pacific Island Nations and Timor-Leste under the Commonwealths Pacific Maritime Security Program.
"The Ted Diro is the first of 21 Guardian class patrol boats to be gifted to 12 Pacific Island Countries and Timor-Leste," Australian defense minister Christopher Pyne said.
"The new vessels replace the current Pacific Patrol Boats, operated by 12 participating nations, and will provide each nation with enhanced abilities to conduct maritime surveillance and law enforcement operations."
The 39.5 meter steel hulled patrol boats are built by Austal under a contract from May 2016, with a contract option in April 2018 taking the program to 21 vessels valued at AU$335 million.
"Over the past six weeks, we have had the Ted Diro crew from the PNG Navy at Austal training on how to use and maintain the new vessels," Austal CEO, David Singleton said. "We look forward to showcasing the new vessels to the other Pacific Island nations over the life of the 21-vessel program through to 2023".
"This is Austal's first major ship building program in steel. It is a reflection of the skills, experience and management of the Austal team that, since May 2016 they have developed a brand new production facility at Naval Base in Western Australia, designed a production line process, completed the detailed vessel design and are now delivering the first vessel 30 months later."
The next vessel will be gifted to Tuvalu in April 2019 and the last will go to Timor-Leste in October 2023.