Egypt signs vessel sustainment agreement with France's Naval group
The Egyptian Navy has signed an in-service support agreement with Naval Group for the upkeep of Egyptian Navy vessels delivered by the French shipbuilder.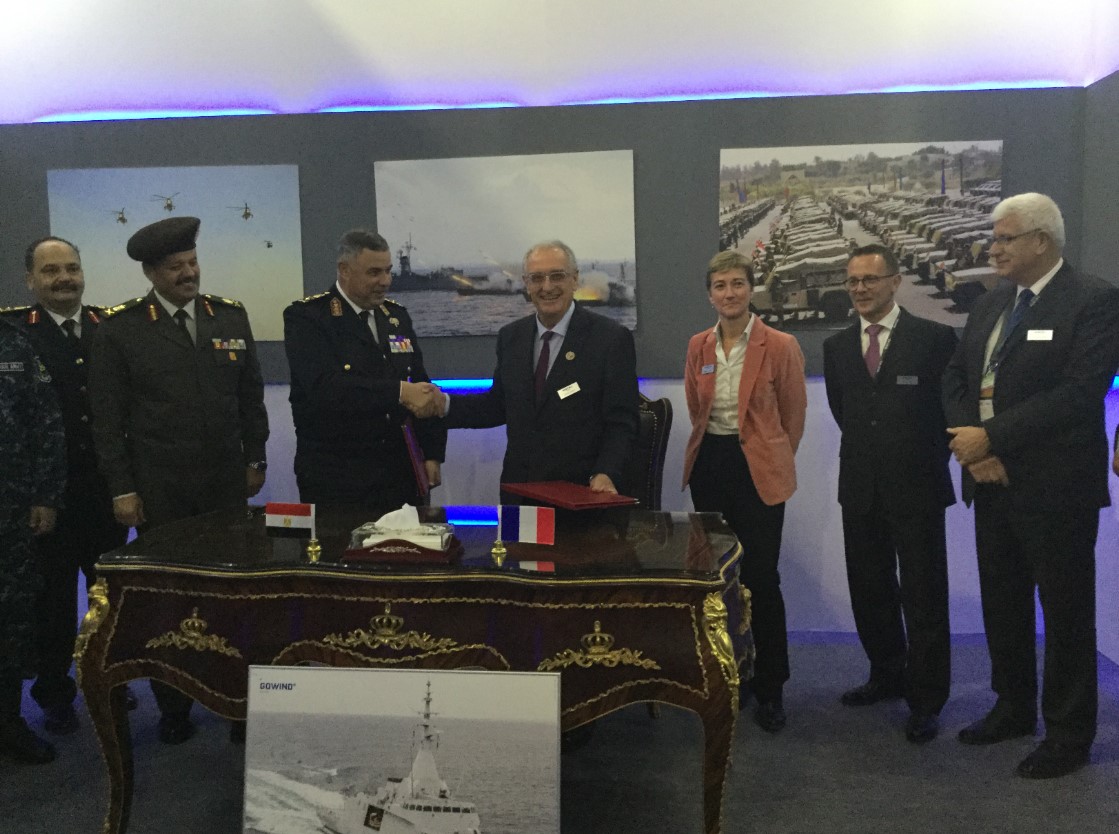 The agreement was announced on December 3 at the Egypt Defense and Security Exhibition (EDEX) and lays ground to the contract framing the maintenance activity related to Naval Group's vessels sold to Egypt.
This activity will be managed through a new Naval Group subsidiary based in Alexandria, developing the competences of Egyptian employees. The maintenance activity will enhance further the industrial cooperation program supporting the construction process of the three locally built Gowind corvettes.
The signature of the agreement constitutes one more step in Naval Group's long-term partnership with Egypt.
In July 2014, the Ministry of Defense of the Arab Republic of Egypt signed a contract for the construction of four Gowind® corvettes. The first-of-class was built in Lorient and delivered to Egypt in September 2017. The second of the series is currently built through technology transfer in Alexandria Shipyard and was launched in September 2018. Naval Group delivered the FREMM multi mission frigate Tahya Misr in August 2015. In June 2016, Naval Group delivered two Mistral-class landing helicopter dock vessels to the Egyptian Navy.