In pictures: Here's how the Norwegian Navy plans to raise its sunken frigate
The Norwegian defense ministry has shared a detailed, and illustrated, plan of how it plans to salvage the HNoMS Helge Ingstad which has been sitting on the sea bottom in the Hjeltefjorden fjord after colliding with a tanker on November 8.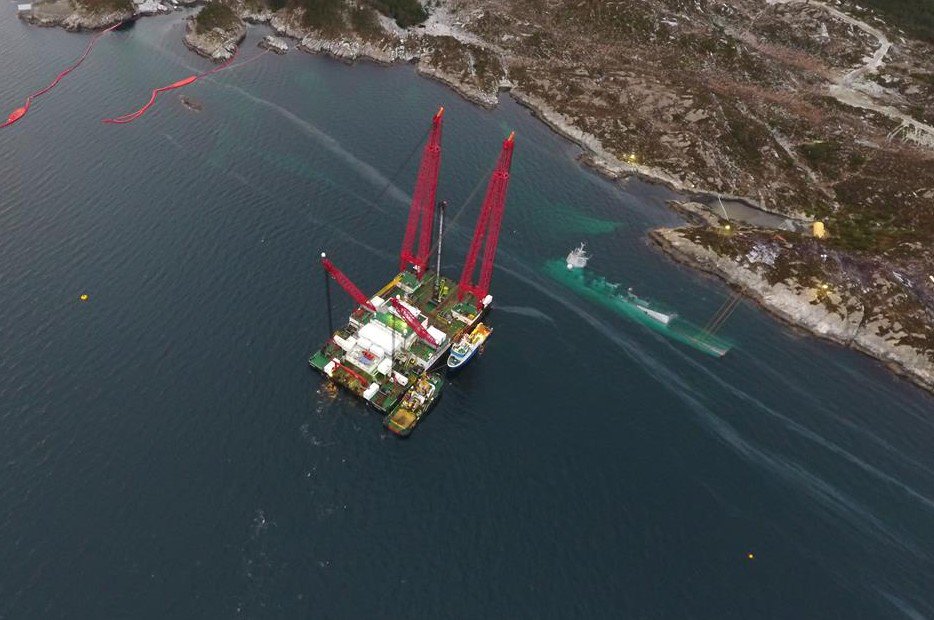 While the plan provides no timetable on when the operation would take place, as the timing depends on weather conditions and vessel stability among others, it does illustrate how the raising and transport procedure will be carried out.
To remind, HNoMS Helge Ingstad collided with tanker Sola TS in the Hjeltefjorden fjord near Bergen on November 8. Following the collision, all 137 crew were evacuated while the frigate was intentionally grounded in order to prevent her from sinking in deep water. In the night between November 12 and 13, the frigate slipped from the rocks into deeper water, despite the fact that it had been secured to land with steel wires.
While the frigate could possibly be scrapped as the majority of the ship's critical systems spent a considerable amount of time under water, the navy still plans to raise the ship and transport it to the Haakonsvern naval base. Helge Ingstad will be raised by Dutch heavy lift vessel Rambiz and loaded onto the semi-submersible BoaBarge 33/34 for transport to the base.
The defense ministry announced on Monday that divers completed the removal of all missiles from the frigate ahead of the operation.
The photos below (courtesy of the Norwegian defense ministry) provide a step by step overview of the undertaking.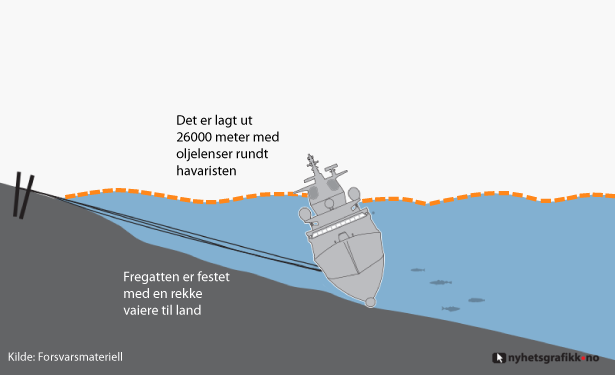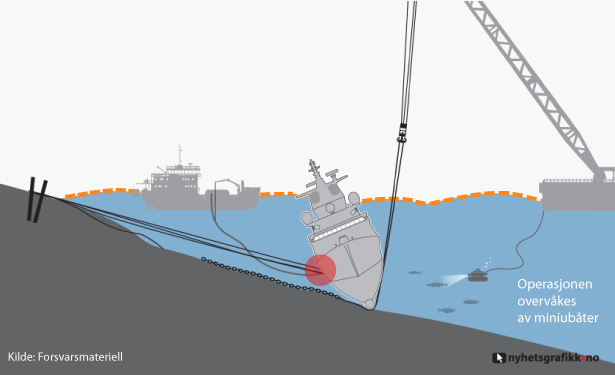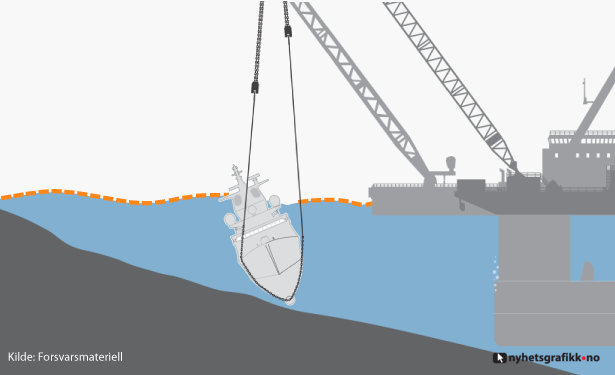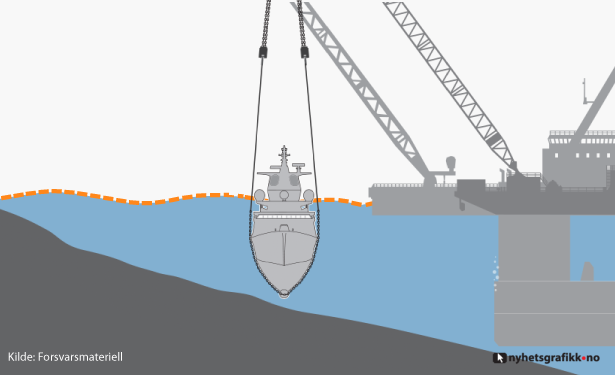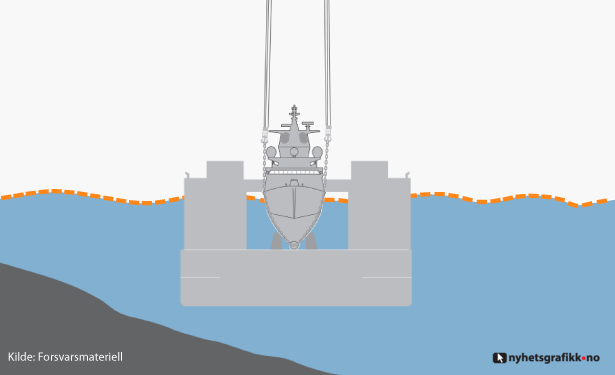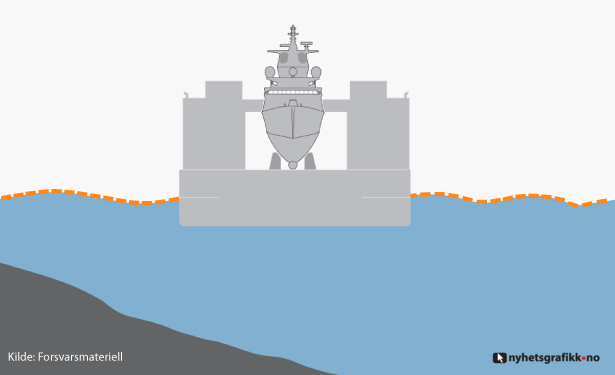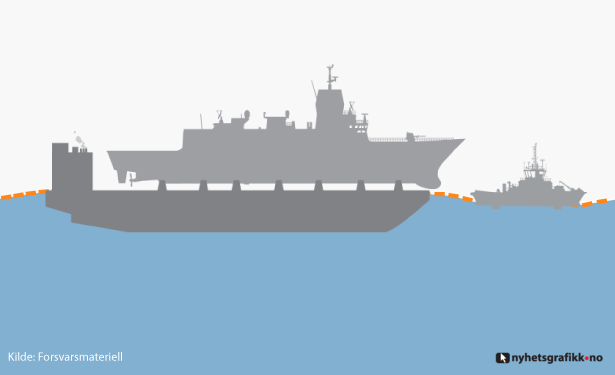 The Norwegian defense ministry initially estimated that raising the ship and transporting it to the navy base would be completed by the first week of December. It is not clear whether the procedure would be completed in this time frame.