The Croatian Navy received the lead ship of a new generation of inshore patrol vessels in a ceremony at the Admiral flote Sveto Letica – Barba navy base in Split, on December 7.
During the acceptance ceremony, the vessel was also officially named 'Omiš' with pennant number OOB-31 (OOB standing for inshore patrol vessel).
Omiš was delivered with a year-long delay, after completing builder's and state trials.
The first of potential five units in its class was initially expected to be delivered by the end of 2017 after entering water in June 2017. The keel for the vessel was laid in September 2015.
Following delivery, the vessel will spend another five months undergoing further first-of-class trials.
Omiš was built as part of a five-vessel, HRK 385,4 million (approx. US$58.5m), contract signed between the Croatian ministry of defense and Brodosplit in December 2014.
The 43,25-meter vessel carries the Aselsan-built 30 mm SMASH remote controlled naval gun system, two Herstal 12,7mm machine guns and Strela manpads.
Omiš will be crewed by 16 sailors and will perform patrol, search and rescue, and EEZ protection tasks.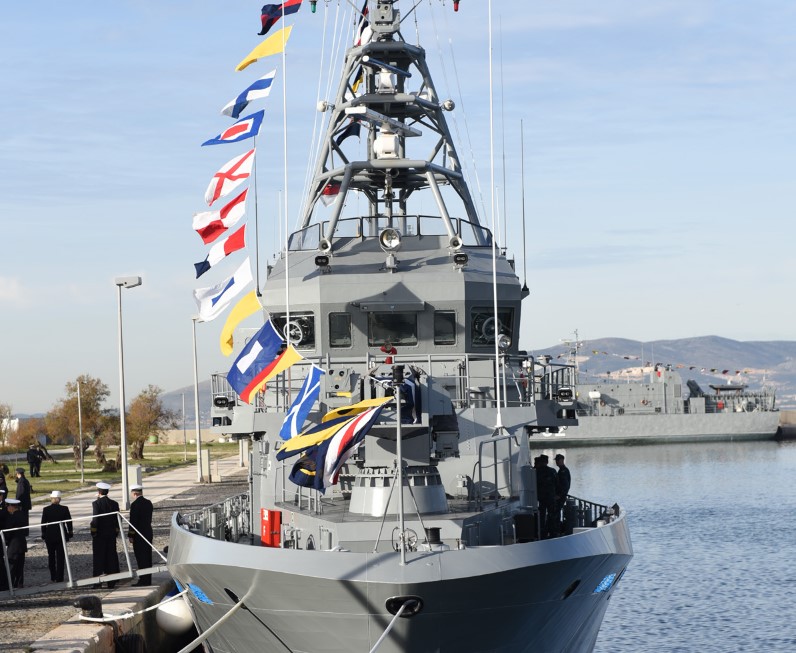 Photo: Photo: Croatian Navy