Freedom-variant LCS Billings completes acceptance trials
The future USS Billings (LCS 15), the US Navy's new Freedom-variant ship, has completed its acceptance trials in the waters of Lake Michigan.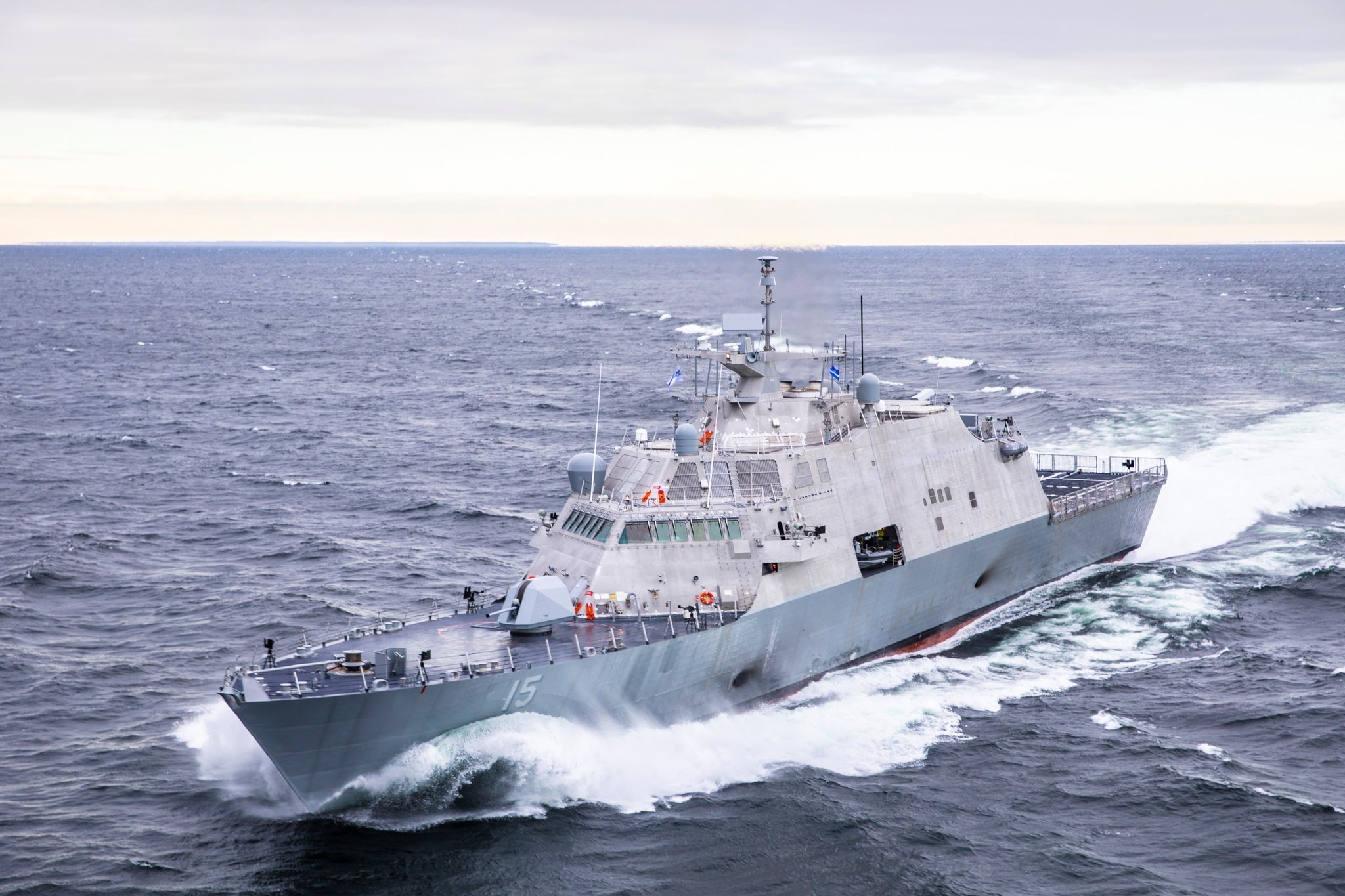 They were completed on December 7 after a series of graded in-port and underway demonstrations on the Great Lakes for the Board of Inspection and Survey.
"The successful completion of these acceptance trials is an important step in the life of the future USS Billings," Capt. Mike Taylor, LCS program manager, said.
"I look forward to the next phase of Billings's journey when she is delivered to the Navy in early spring 2019," he added.
During the trial, the US Navy conducted comprehensive tests of the Freedom-variant littoral combat ship (LCS) to demonstrate the performance of the propulsion plant, ship handling capabilities and auxiliary systems.
LCS 15 is the eighth Freedom-variant LCS designed and built by the Lockheed Martin and is slated for delivery next year.
"LCS 15 is the third ship we've taken through sea trials this year, and we are proud that the Navy will soon have another capable, lethal and affordable ship in the fleet," Joe DePietro, vice president and general manager, Small Combatants and Ship Systems, Lockheed Martin, commented.

Video: Lockheed Martin
Following delivery and commissioning, LCS 15 will sail to her Florida homeport in Mayport with sister ships USS Milwaukee (LCS 5), USS Detroit (LCS 7), USS Little Rock (LCS 9), USS Sioux City (LCS 11) and the future USS Wichita (LCS 13).
Seven more Freedom-variant ships are under construction at Fincantieri Marinette Marine Corp. in Marinette, Wisconsin. The future USS Indianapolis (LCS 17) was christened in April, and the future USS St. Louis (LCS 19) is scheduled to be christened on December 15.
Additional ships in the production phase include the future USS Minneapolis-St. Paul (LCS 21), Cooperstown (LCS 23), Marinette (LCS 25) and Nantucket (LCS 27), with Beloit (LCS 29) in the pre-production phase.
LCS is a highly maneuverable, lethal and adaptable ship designed to support focused mine countermeasures, anti-submarine warfare and surface warfare missions. The Freedom-variant LCS integrates new technology and capability to affordably support current and future mission capability from deep water to the littorals.