Indian Navy ship to carry out hydrographic surveys in Mauritius
The Indian Navy's hydrographic survey ship INS Sarvekshak arrived at the Port Louis Harbour in Mauritius on December 11, 2018.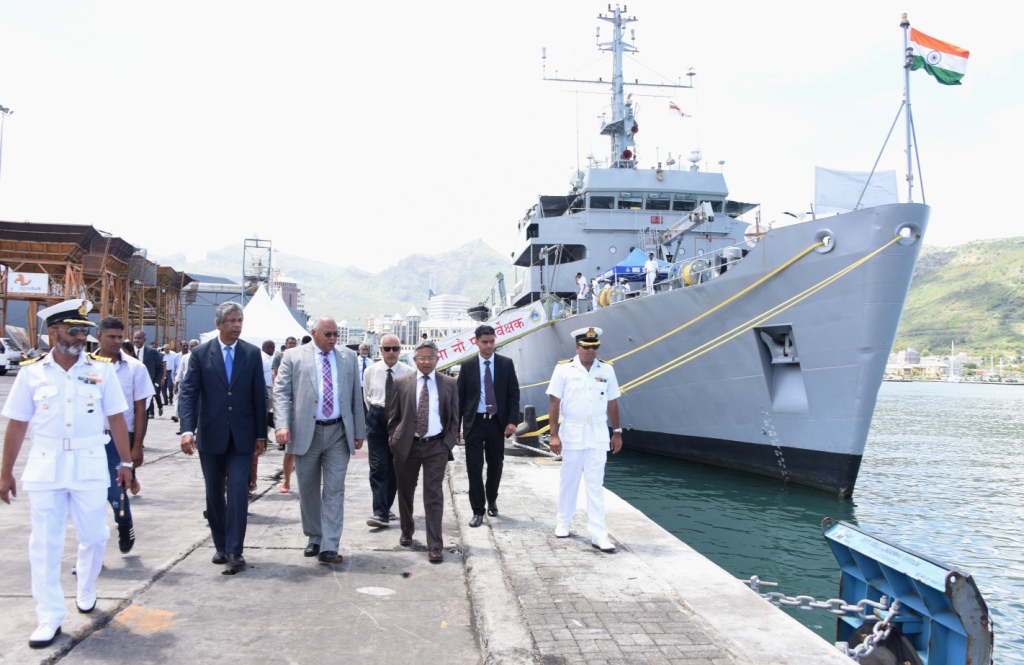 The ship will operate in the Exclusive Economic Zone (EEZ) of Mauritius for about two months to carry out joint hydrographic and oceanographic surveys for the production of nautical charts, as informed by Purmanund Jhugroo, Minister of Housing and Lands in Mauritius.
Jhugroo pointed out that the ship will be conducting hydrographic survey off Le Morne from December 14 to 31, 2018 and off the southern coast of Rodrigues from January 4, 2019.
He recalled that the ship deployment has been possible with the signing of a memorandum of understanding on hydrographic cooperation between Mauritius and India in 2005. Concrete steps, he emphasised, are being taken to enhance the coverage of hydrographic surveys in the EEZ and address the requirements of stakeholders.
The minister also said the Sarvekshak will also pave the way for the publishing of two new navigational charts — for Point Sud Quest (Le Morne) and Rodrigues Island — which will be available at the Ministry of Housing and Lands, for users in Mauritius and seafarers all over the world. The ship will survey areas in Rodrigues which have never been systematically charted earlier and will make the waters safer to navigate by bigger crafts and ships, he added.
Jhugroo also informed that the inshore survey vessel Pathfinder which was handed over to the Government of Mauritius by the Government of India in 2013, has been ferried back to Mauritius by the Sarvekshak ship following four years of major repairs and maintenance works in India.