Hyundai Heavy to build frigate pair for Korean Navy
South Korean shipbuilder Hyundai Heavy Industries (HHI) has received a KRW 633.5 billion (USD 562.9 million) order to build two frigates for the country's navy.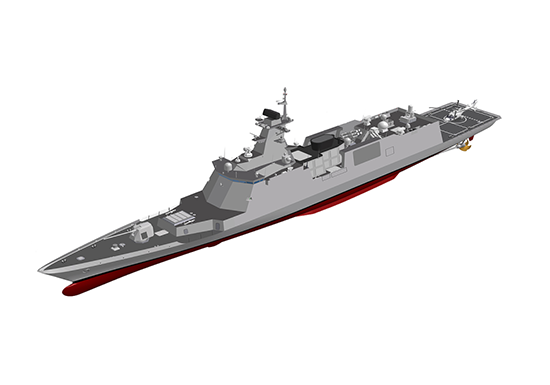 On December 12, 2018, the South Korean Defense Acquisition Program Administration (DAPA) awarded the contract to HHI.
The ships will be the seventh and eight units within the Republic of Korean Navy's FFG Batch II program.
Under the terms of the contract, the two 2,800-ton newbuilds are expected to be delivered by 2023, HHI said.
With a length of 122 meters and a width of 14 meters, the ships will be able to reach a speed of 30 knots.
The ships will be equipped with naval guns and guided missiles and will also have a hybrid electric drive propulsion system designed to reduce noise for more effective anti-submarine operations.
Previously, HHI constructed three 2,300-ton frigates for the first phase of the navy's next-generation frigate project including ROKS Incheon, ROKS Gyeonggi and ROKS Jeonbuk.