USS Harry S Truman returns from historic dynamic force deployment
US aircraft carrier USS Harry S. Truman returned home on December 16, becoming the first US Navy Nimitz-class carrier to complete a deployment under the new dynamic force employment concept.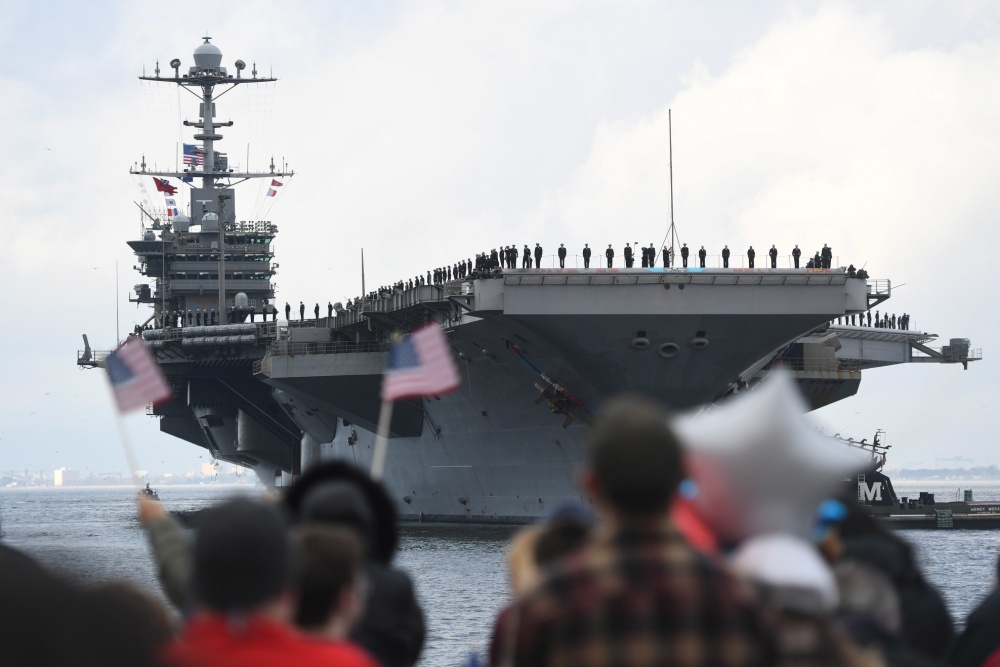 In all, the flattop spent some seven months on operations since first deploying from naval station Norfolk on April 11.
The carrier and ships from its strike group operated in the Mediterranean Sea in the US 6th Fleet area of responsibility during the first phase of the deployment, before returning home on July 21.
In this period, Truman became the first carrier ever to join the international Baltic Sea drill BALTOPS, while sailing in the Mediterranean Sea.
F/A-18 Super Hornets fighters and E/A-18 Growler electronic attack aircraft from the Carrier Air Wing One (CVW) 1 embarked aboard the carrier joined aircraft from Poland, Spain and US Air Forces Europe over the Baltic Sea to demonstrate the ability to perform combined air operations while communicating and coordinating effectively.
After a month-long pause (which allowed for routine maintenance on ships, aircraft and equipment, and advanced sailor training), Harry S. Truman Carrier Strike Group deployed again.
The strike group got underway August 28 and headed for Norway after completing training exercises and carrier qualifications in the Atlantic, to include participating in dual-carrier operations with the Nimitz-class aircraft carrier USS Abraham Lincoln (CVN 72) and bilateral operations with the Royal Canadian Navy.
Joining the Norwegian-hosted Trident Juncture 18 – the largest NATO drill in a decade – USS Harry S. Truman also became the first US carrier to operate in the Arctic Circle in 27 years.
Truman's month-long pause in the deployment was part of a new "dynamic force employment concept" that will allow the US Navy to be "operationally unpredictable while remaining strategically predictable."
As outlined in the US National Defense Strategy, the dynamic force employment concept will prioritize maintaining the capacity and capabilities for major combat, while providing options for proactive and scalable employment of the joint force.
The dynamic force employment concept will change the way the US uses its assets to introduce unpredictability to adversaries.