Russia commissions lead Karakurt-class corvette Mytishchi
The Russian Navy commissioned its lead Project 22800 guided-missile corvette 'Mytishchi' in a ceremony on December 17.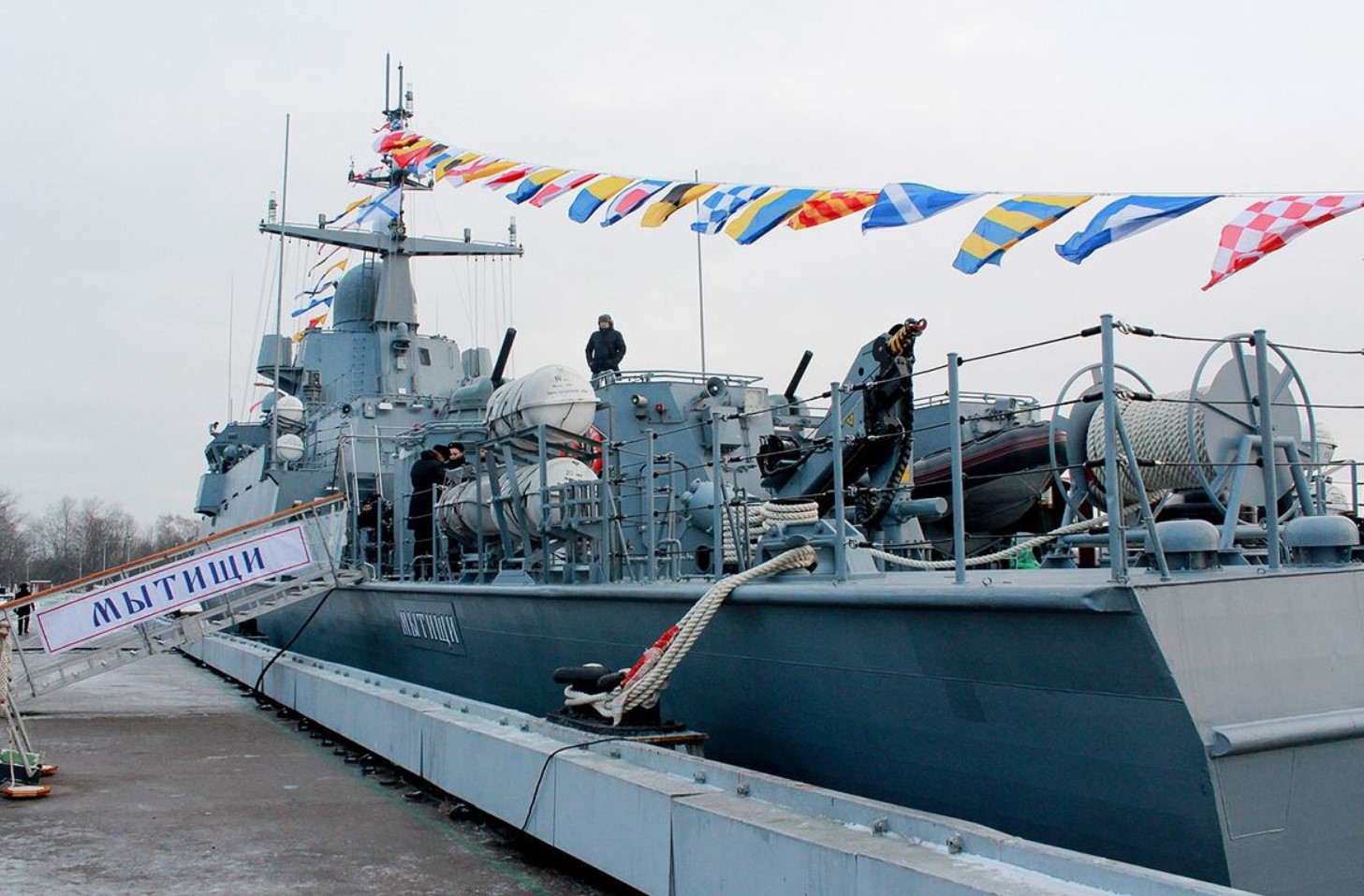 The corvette will join the Baltic Fleet after completing sea and state trials and testing all systems and weapons.
Mytishchi is the first of over 20 planned Project 22800 ships (also known as Karakurt, which translates to black widow spider). They are designed by Almaz Central Marine Design Bureau and built by several shipbuilders. Mytishchi was built by St. Petersburg-based Pella Shipyard.
Project 22800 ships carry Kalibr cruise missiles, a 76.2 mm AK-176MA naval gun, two 30 mm cannons and a 12.7 mm heavy machine gun.
With a length of 67 meters and a width of 11 meters, the vessels are suited combat operations in the near sea zone, fulfilling both military and humanitarian tasks. They displace 800 tons and can reach a speed of up to 30 knots with a cruising range of 2,500 nautical miles.