Kearsarge ARG ships deploy from Norfolk
US Navy sailors attached to the amphibious ready group centered around the Wasp-class amphibious assault ship USS Kearsarge (LHD 3) started their deployment on December 17, after getting underway from Naval Station Norfolk, Virginia.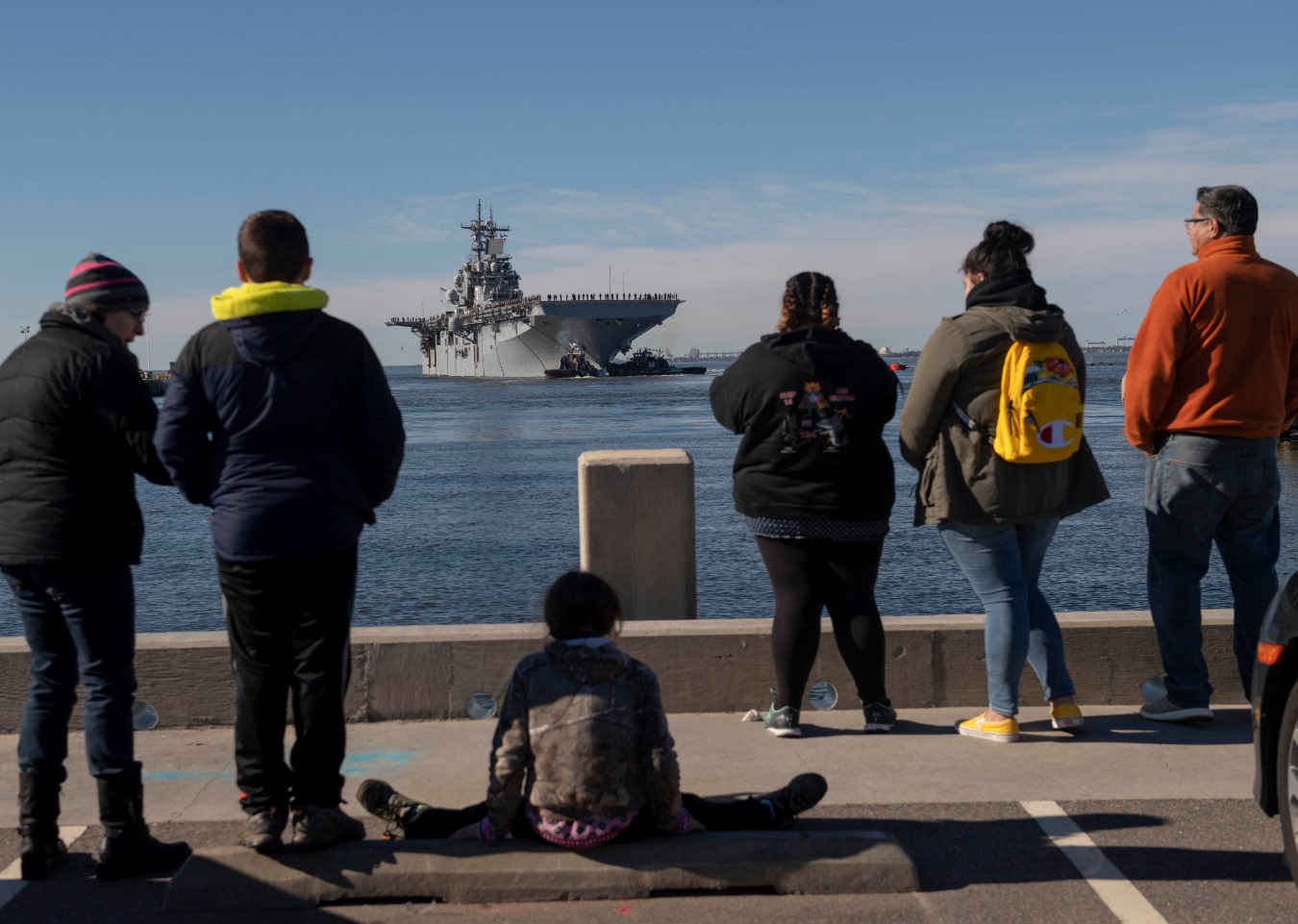 In addition to USS Kearsarge as the flagship, the group includes San Antonio-class amphibious transport dock ship USS Arlington (LPD 24), the Whidbey Island-class amphibious dock landing ship USS Fort McHenry (LSD 43), and components of the 22nd Marine Expeditionary Unit (MEU).
The Kearsarge ARG departed Norfolk after the USS Kearsarge completed a Planned Maintenance Availability in 2017 before deploying in support of relief operations in the U.S. Virgin Islands and Puerto Rico in the wake of hurricanes Irma and Maria in late 2017.
The amphibious ready group spent most of 2018 preparing for the deployment. The groups also completed the navy's first East Coast surface warfare advanced tactical training (SWATT) exercise in June.
Kearsarge's commanding officer, Capt. Jason Rimmer, said he is confident the ARG is ready to take on the deployment's challenges.
"Kearsarge has spent the last four months focused on combat readiness and tactical skills," said Rimmer. "The Kearsarge crew performed across all areas during a number of underway rehearsals and cemented their reputation as who a team that demonstrates the utmost in integrity, trust and grit. Although each of us will bid a sentimental farewell to family and friends, we sail with a confidence built on proficiency and stand ready to take the watch, maintain freedom of the seas and deter aggression."
Deployments of the Kearsarge ARG usually include operations in European and Middle East waters.