Royal Navy joins US, Japan for inaugural trilateral Asia-Pacific exercise
Ships and submarines from the navies of Japan, the UK and US gathered in waters south of Japan for the first trilateral naval exercise on December 21 and 22.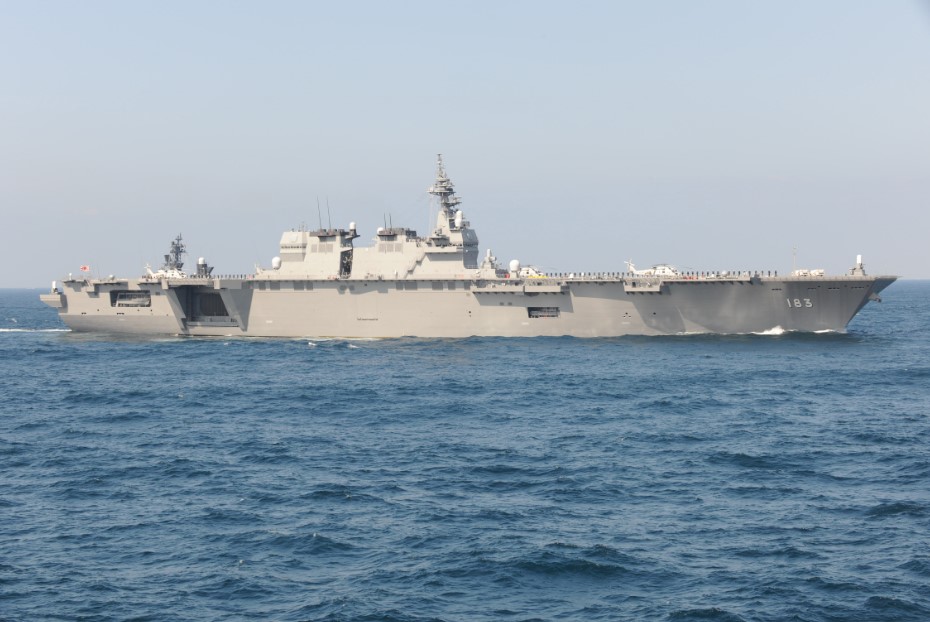 Focused on anti-submarine warfare, the exercise featured drills with Japan Maritime Self-Defense Force helicopter destroyer JS Izumo (DDH 183), Royal Navy Type 23 frigate, HMS Argyll (F231), and an unidentified US Navy submarine.
"This exercise provided an unprecedented opportunity to work together in support of a free and open Indo-Pacific," said Rear Adm. James Pitts, commander of US Submarine Group 7. "Working together to learn more about our systems and processes helps us cooperate more effectively at sea."
A US Navy P-8A maritime patrol aircraft from the "War Eagles" of Patrol Squadron (VP) 16 also participated.
"This was an exciting opportunity to bring together two of our country's closest allies to exercise and improve upon our combined capabilities," said Capt. Brian Erickson, commander of Task Force Seven Two, which includes Patrol Squadron 16.
While all three maritime services operate together regularly, and train during multilateral exercises like Rim of the Pacific (RIMPAC), this is the first trilateral exercise of its kind in the 7th Fleet area or operations. It reflects a shared commitment to enhance maritime cooperation since a 2016 trilateral summit attended by all three service chiefs.
"Given the increase in maritime traffic worldwide and current events, the importance of increased collaboration and cooperation between our three highly capable and like-minded services can't be overstated," said Capt. Katsuyoshi Motoyama, commander of JS Izumo. "We all share a common vision of enhancing the operational effectiveness of our maritime forces."
The opportunity for a trilateral exercise arose from HMS Argyll's nine-month deployment in support of regional security and stability.
"Sharing the Royal Navy's expertise and experience with our partners and allies right across the world emphasizes the UK's commitment to promoting international security and stability," said Cmdr. Toby Shaughnessy, commanding officer of HMS Argyll.