Australia's lead AWD destroyer returns from weapons, systems trials off US coast
Air warfare destroyer HMAS Hobart, the first Royal Australian Navy Aegis-equipped ship, returned home after wrapping up weapons and systems trials with the United States Navy off the US West Coast.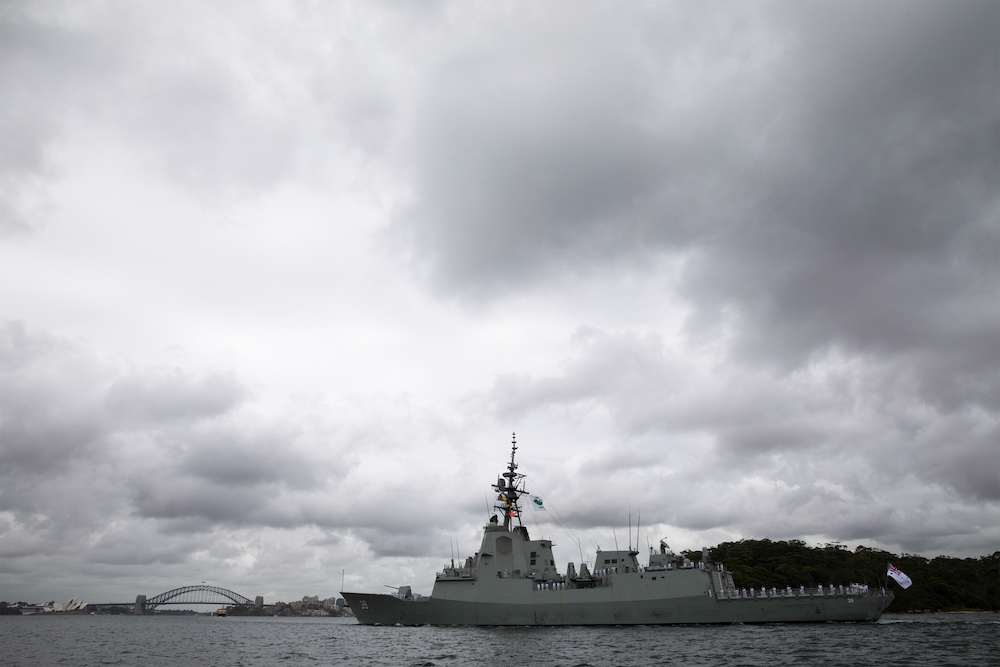 Hobart returned to Sydney after spending three months in the US.
In addition to testing the Aegis system, Hobart also became the first ship of its class and the first US Navy ally to demonstrate an ability to operate in synch with US forces through the Co-Operative Engagement Capability (CEC) – a sensor data sharing system.
The validation included a series of at sea tests known as combat system ship qualification trials (CSSQT) aimed at achieving a sustainable level of combat and weapon system readiness.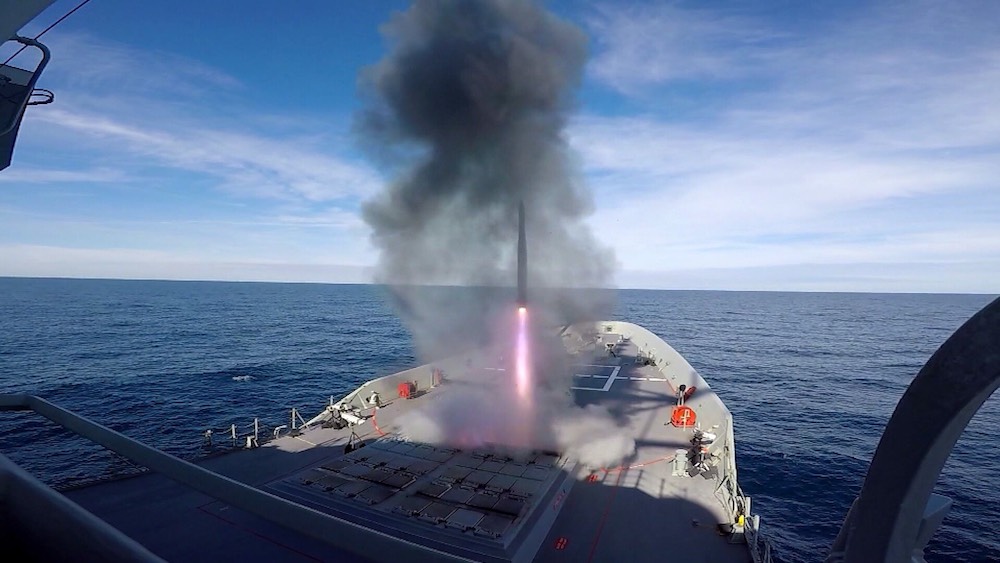 Commanding officer of HMAS Hobart, Captain John Stavridis says the Americans threw everything at his people, who passed with flying colors.
"We were presented with some of the world's toughest and most challenging threats; modern anti-ship missiles, maritime strike aircraft, fighters and high speed attack craft. On every occasion we successfully defended all threats," said CAPT Stavridis.
HMAS Hobart returned to Fleet Base East to be met by the Fleet Commander, RADM Jonathan Mead. RADM Mead was also proud of the achievements of HMAS Hobart.
"This ship represents the future of the Royal Australian Navy's surface combatants: capable, competent and lethal.
"With her recently commissioned sister ship, HMAS Brisbane, and soon to be delivered NUSHIP Sydney they will be able to defend our Fleet against any threat."
Hobart is the first of three destroyers in her class to be delivered by AWD Alliance. The other two ships are called Brisbane (III) and Sydney (V).
Hobart was launched in May 2015 and started builder's sea trials in September 2016.
The destroyers are 146.7 metres long, have a top speed of 28 knots (52km/h), a range of about 5000 nautical miles and room for more than 200 crew.
They carry a range of weapons, detection and electronic warfare systems onboard, which include an Aegis threat tracking system, SPQ Horizon Search Radar, 48-cell vertical launch systems, a 5″ gun for coastal operations and two quad launchers of Harpoon anti-ship missiles.