FREMM frigate ITS Federico Martinengo returned to its homeport of La Spezia on December 20, completing its maiden deployment.
The seventh Italian Navy FREMM frigate started its first operational deployment in August this year after entering service in April.
In the past five months, the frigate operate off the coast of Somalia as part of operation Atalanta, the EUNAVFOR-led counter-piracy and World Food Programme protection mission. During its time underway, the ship sailed 30,000 nautical miles under the command of Frigate Captain Andrea Quondamatteo.
Federico Martinengo crossed the Suez Canal, the Bab Al Mandeb Strait and the Hormuz Strait for the first time, visiting the ports of Djibouti, Mombasa (Kenya), Maputo (Mozambique), Victoria (Seychelles), Manama (Bahrain), Doha (Qatar) and Salalah (Oman).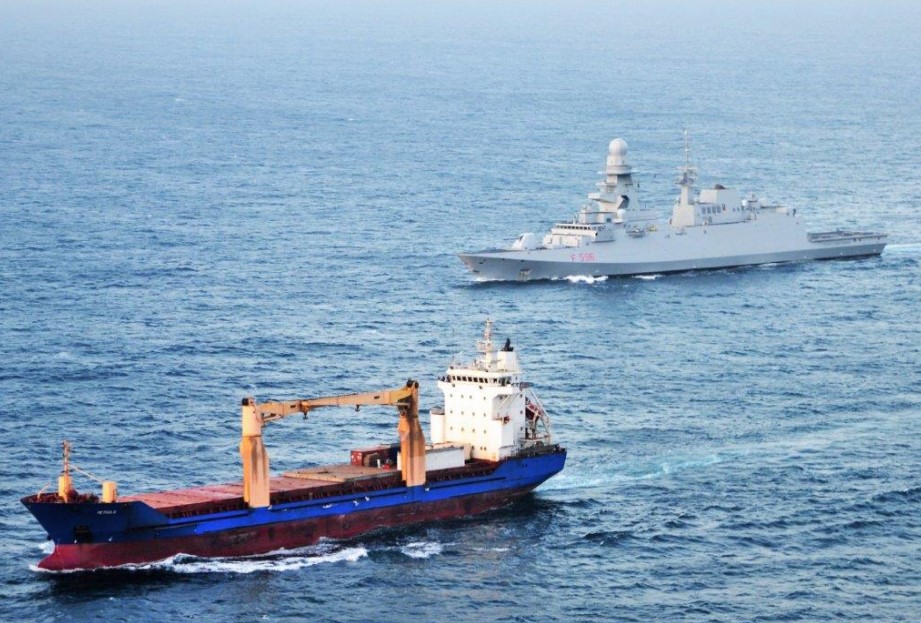 Launched in March 2017, Federico Martinengo is the navy's third multipurpose variant following the deliveries of Carlo Bergamini and Luigi Rizzo in 2013 and 2017.
With a length of 144 meters and a displacement of 6,700 tons, the FREMM frigates are designed to reach a maximum speed of 27 knots and provide accommodation for 200 people. The FREMMs are replacing Italian Navy Lupo- and Maestrale class frigates built by Fincantieri in the 1970s.
Photo: Photo: Italian Navy
Related news
List of related news articles