Portugal receives fourth Viana do Castelo-class OPV
The Portuguese Navy received its fourth Viana do Castello-class offshore patrol vessel in a ceremony at the West Sea Shipyards, in Viana do Castelo, on December 28.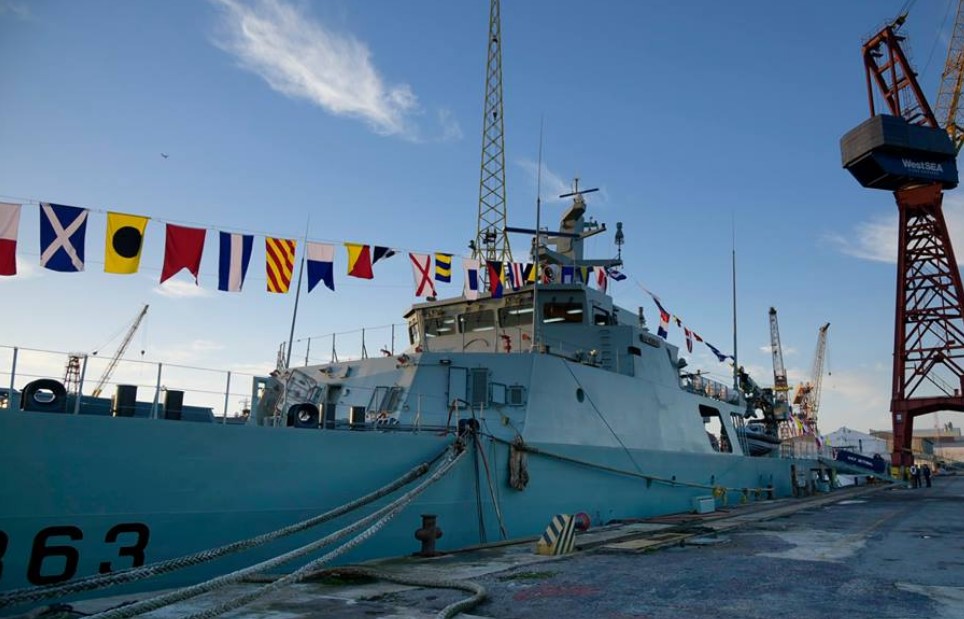 NRP Setúbal, as the vessel is named, was launched in September 2017 and joins sister ships NRP Viana do Castelo, NRP Figueira da Foz and NRP Sines.
Setúbal is the second of two OPVs built by West Sea Shipyards under a contract from 2015.
Speaking at the commissioning ceremony for the third vessel in the class in July this year, Portuguese prime minister António Costa said that an additional seven vessels would be built for the Portuguese Navy. The order would consist of further six Viana do Castelo OPVs and a new multi-role vessel. According to the prime minister, the vessels will be worth almost 500 million euros in total.
The armament of the new OPV will consist of a 30mm Oto Melara Marlin system, two 7.62 mm Lmg's as well as two launching systems for MK55 Mod 2 mines.
These vessels are designed to operate unmanned systems and are equipped with a single Sagem SA Vigy 10 MKIII naval surveillance and observation platform, three water cannons, and two rigid inflatable boats.