Brazilian Navy receives third CSAR H225M helicopter
The Brazilian Navy received its third and final H225M helicopter in the combat search and rescue (CSAR) configuration from Airbus' Brazilian subsidiary Helibras.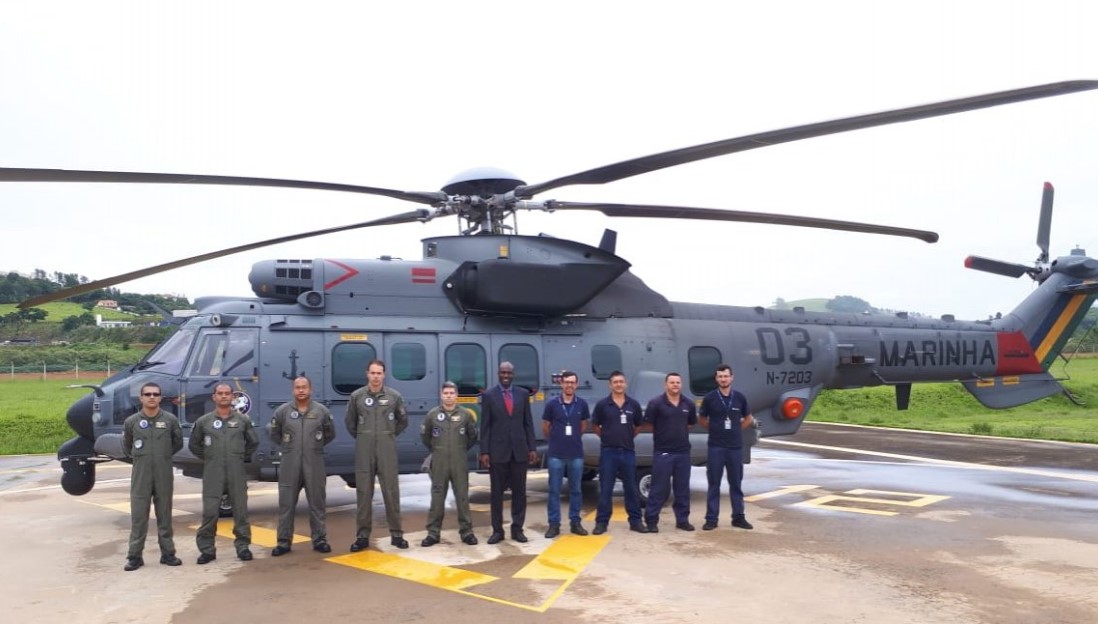 Delivered on December 27 at the Helibras facility in Itajubá, the helicopter is the last CSAR configured H225M and the tenth of overall 16 units the Brazilian Navy is set to receive.
The helicopters are delivered as part of the Brazilian H-XBR Program which will see Helibras deliver a total of 50 H225Ms to the Brazilian armed forces.
The naval version of H225M is capable of performing anti-surface warfare and maritime surveillance and will be capable of operating from the recently-acquired helicopter carrier PHM Atlantico and the amphibious ship NDM Bahia.
The helicopter's tactical mission system includes an APS-143 surveillance radar, advanced self-protection systems as well as signals intelligence capabilities. The helicopter is also equipped with two AM39 Exocet anti-ship missiles, while the cargo bay accommodates a dedicated sensor operator console providing the mission commander with an overview of the tactical situation. An automatic identification system (AIS) will also allow crew members to gather information on surface vessels.