After Russia, US destroyer USS McCampbell challenges China's territorial claims with freedom of navigation operation
US Navy destroyer USS McCampbell carried out a South China Sea freedom of navigation operation on Monday, sailing within 12 miles of the Paracel Island chain.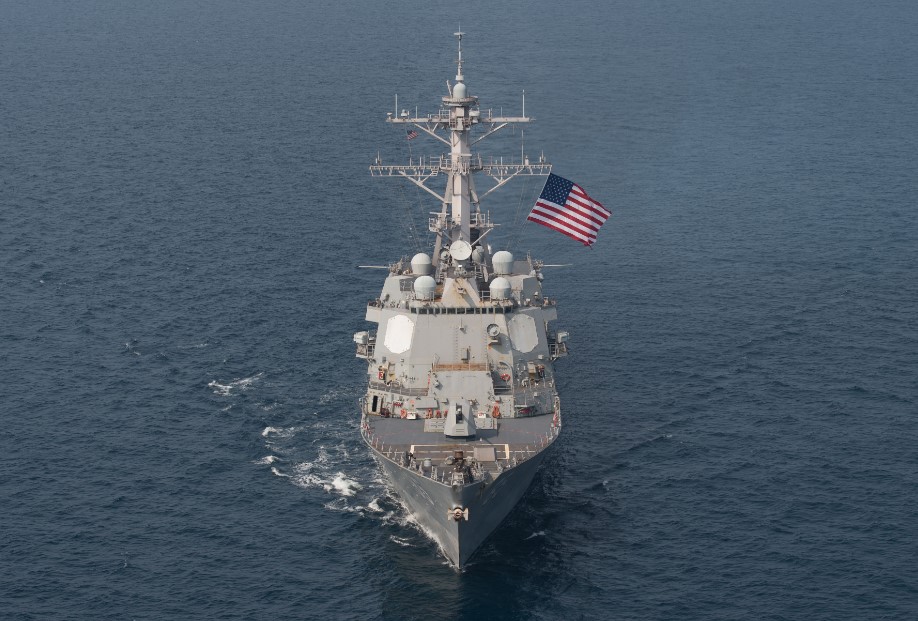 According to media reports, the Yokosuka-homeported destroyer sailed near three islands in the chain which is claimed by Vietnam and Taiwan but controlled by China.
While Pacific Fleet spokeswoman Rachel McMarr said the operation did not carry a political statement and wasn't directed at any country, it is poised to provoke a reaction from official Beijing.The operation also comes at a time when China and the United States are holding discussions for the first time since the two sides agreed a truce in a trade war which started in 2018.
USS McCampbell conducted the South China Sea operation almost exactly a month after it challenged Russia's territorial claims, sailing near the disputed near the Peter the Great Bay in the Sea of Japan on December 5.
Russia's claims are not recognized as Russian territory by the US as the claims to the area exceed the 12 miles off the country's coastline which is guaranteed by international laws, according to US officials.
While the Monday's operation is the first confirmed FONOP of 2019, the US Navy carried out several such operations in the South China Sea in 2018. During a FONOP in October last year, destroyer USS Decatur had a close encounter with a Chinese destroyer who came as close as 45 ft to USS Decatur in what was described as an "unsafe and unprofessional maneuver" by US Pacific Fleet Spokesman Lt. Cmdr. Tim Gorman.
USS Decatur (DDG-73) was sailing near the disputed Spratly Islands when the (People's Republic of China) PRC destroyer conducted a series of increasingly aggressive maneuvers which forced Decatur to maneuver to prevent a collision.