US Navy seeks Energy Magazine for directed energy weapons
The US Naval Sea Systems Command (NAVSEA) has issued a request for information (RFI) calling on companies and academia to provide info on the development of an electrical Energy Magazine that would be used for directed energy weapons on navy ships.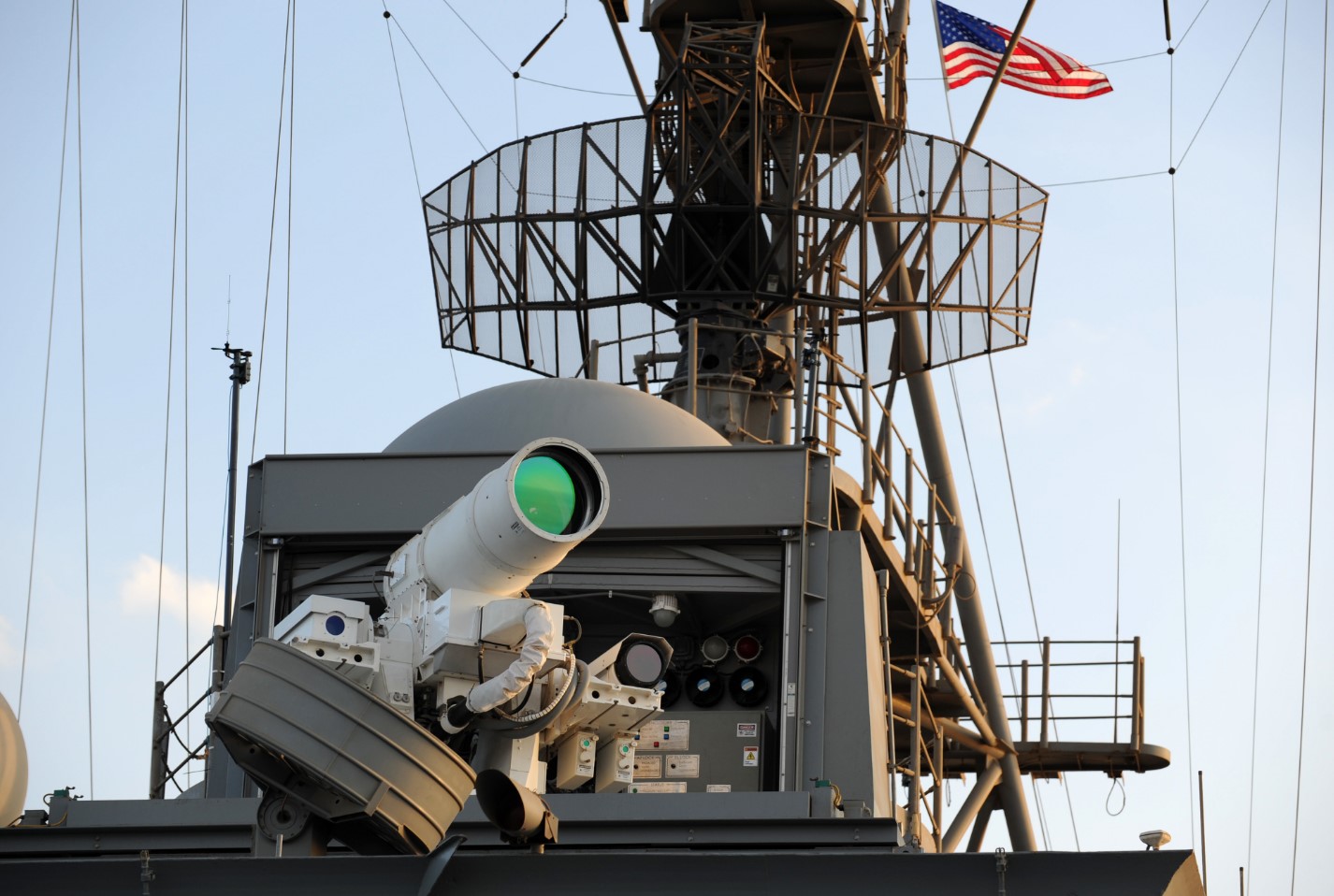 The RFI was issued on January 2 on behalf of PMS 320 (the Electric Ships Office), an office established to facilitate the high degree of technical integration with ship platforms and power systems, scope future technology development, and support critical concept decisions.
The US Navy is seeking to develop and introduce new directed energy weapons like the solid state laser (SSL) and the electromagnetic railgun into its fleet. It has already tested laser technology on deployed ships and awarded Lockheed Martin a contract to develop, manufacture, and deliver two high energy laser and integrated optical-dazzler with surveillance system (HELIOS) system for installation aboard a Flight IIA Arleigh Burke-class destroyer and a land-based testing site.
A key contributing technology for high powered directed energy weapons is stored energy.
The stored energy of the Energy Magazine is required to supplement typical ship service power so as to not put stochastic, large pulsed loads directly on the generator, which potentially damages the shipboard power system.
The Energy Magazine consists of power electronics, energy storage media, and controls combined together into one or multiple cabinets to enable directed energy weapons, electronic warfare, and sensors to meet shipboard distribution system requirements (such as MIL-STD-1399) while allowing multifunctional use of the energy storage assets.
The Energy Magazine is a common, modular, scalable intermediate power system that could be used across multiple mission systems and ship installations. The Energy Magazine is a ship power "reloadable" magazine for multiple directed energy engagements that eliminates unique energy storage and power conditioning requirements for individual directed energy systems. The Energy Magazine provides stable backup power functionality and leads to reduction of uninterruptable power supplies (UPS).
Following the RFI, the US Navy said it could issue requests for proposals for the development and later production of shipboard qualified units between 2021 and 2023.. Once fully qualified, the delivery of the first production units may be required in the 2023 timeframe.