Seaspan contracts L3 MAPPS for Canadian JSS deliveries
Canadian shipbuilder Seaspan Shipyards announced it has awarded L3 MAPPS a contract for work on the Royal Canadian Navy's new Joint Support Ships (JSS).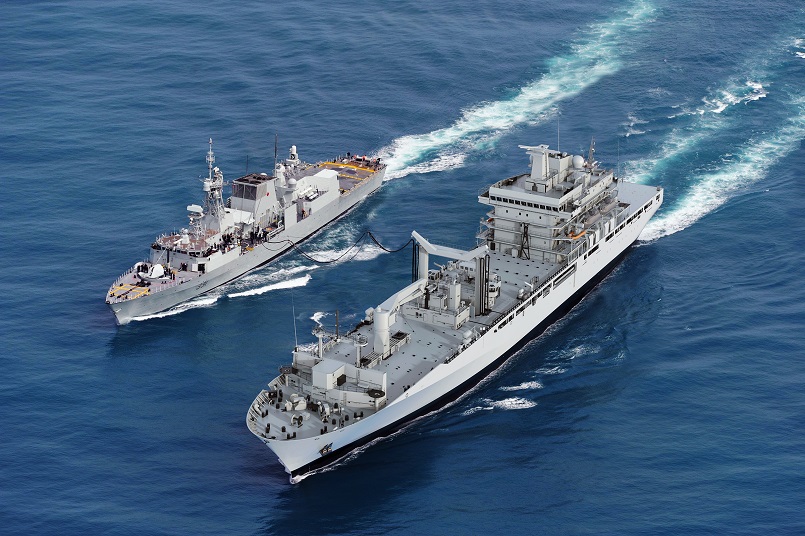 Based in Montreal, L3 MAPPS will provide the integrated platform management system (IPMS) for JSS.
The IPMS will control and monitor platform machinery and systems on board JSS, including advanced functionality, such as the battle damage control system, onboard training system, equipment health monitoring and other new IPMS capabilities.
L3 MAPPS has a long-standing relationship with the Royal Canadian Navy (RCN) spanning over 35 years. The company plays a major role as a Tier 1 supplier in the Halifax-class frigate upgrade program.
The award is one of several to be announced for Canadian suppliers supporting Seaspan's work on naval supply ships under the NSS.
"We are pleased to be awarded the contract to deliver the Integrated Platform Management System (IPMS) for the Royal Canadian Navy's new Joint Support Ships currently under construction at Seaspan's Vancouver Shipyards. L3 MAPPS' technology will enhance the operational effectiveness of JSS and make it a safer vessel for its crew, other RCN sailors, and the environment," Rangesh Kasturi, President, L3 MAPPS commented.
Construction on the JSS started with a steel-cutting ceremony at Seaspan's Vancouver shipyard in June last year.
The JSS will be replenishment ships crewed by 240 sailors whose task will be to ensure surface combatant vessels can stay at sea longer. The two JSS will replace the former Auxiliary Oiler Replenishment vessels.
The construction start of the JSS in June 2018 will result in the first JSS being delivered in 2022/23, and the second in 2023/24.