Spain starting construction of new F-110 frigates in May
A new class of frigates for the Spanish Navy is starting construction this May, the country's defense ministry confirmed on Monday.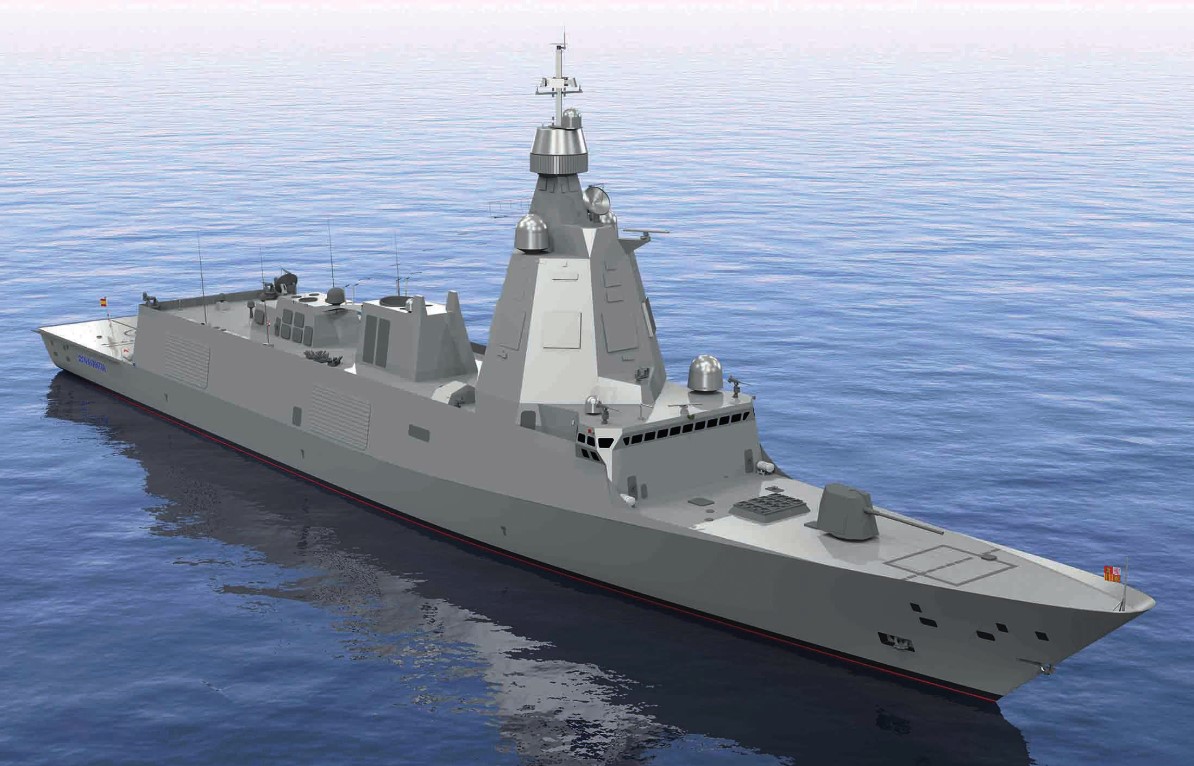 The five new frigates will be built by Spanish shipbuilder Navantia under a 4.3 billion euro ($4.9 billion) contract which was approved by the defense ministry in December 2018.
The first ship of the new class is expected to be delivered in 2025 and the final one 2030 or 2031, it was said.
The F-110 frigates are the Spanish Navy's next generation of multi-mission surface vessels. The frigates will see the introduction of an evolved Combat Management System and new solid-state S-band radar with the aim of advancing partnerships between US and Spanish industry. Lockheed Martin, the US company responsible for the development and fielding of the Aegis combat management system, is already working with Spain's Indra on the integration of new a solid state S-band radar system which was developed for the F-110 frigates.
According to the defense ministry, F-110 frigates will measure 145 meters in length and displace 6,100 tons. They will be equipped with a 5-inch main gun, Harpoon missiles, torpedo launchers, two 30mm guns and a 16-cell vertical launch system (VLS).
F-110 frigates will be replacing the Spanish Navy's Santa Maria-class frigates which have been in service since 1986.