Indal to deliver helicopter handling systems for Canadian Joint Support Ships
Seaspan Shipyards has awarded Ontario-based Indal Technologies a CAD$20 million contract for work on Canada's new Joint Support Ships (JSS).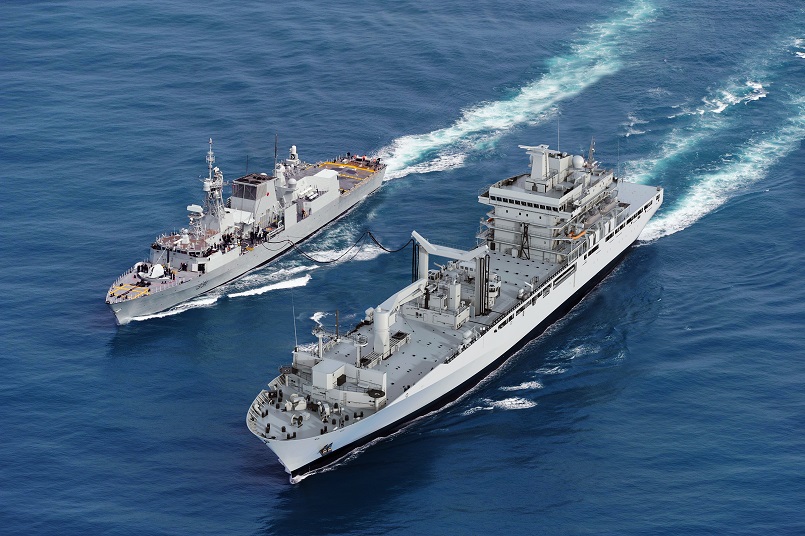 Under the contract, Indal will be providing its Aircraft Ship Integrated Securing & Traversing (ASIST) system for JSS.
The ASIST helicopter handling system provides the functionality necessary to support helicopter handling, including deck securing on touchdown, on-deck maneuvering and traversing to/from the hangar space, and helicopter launch.
Indal will also be supplying all the installation support and training, as well as the required maintenance and logistics documentation.
A distinct capability of this system is its ability to straighten and align the helicopter remotely from the ASIST control console using combined operations of the on-deck Rapid Securing Device (RSD) and Traverse Winch sub-system. Straightening and alignment is achieved with no requirement for external cables attached to the helicopter
"This contract is a prime example of how the National Shipbuilding Strategy is helping drive technological innovation in Canada, while also building a strong, sustainable marine sector," Carla Qualtrough, Minister of Public Services and Procurement and Accessibility said. "Indal Technologies Inc.'s homegrown, state-of-the-art technology will help equip our Royal Canadian Navy's future supply ships with the tools needed so that our women and men in uniform can carry out their important work."
Construction on the JSS started with a steel-cutting ceremony at Seaspan's Vancouver shipyard in June last year.
The JSS will be replenishment ships crewed by 240 sailors whose task will be to ensure surface combatant vessels can stay at sea longer. The two JSS will replace the former Auxiliary Oiler Replenishment vessels.
The construction start of the JSS in June 2018 will result in the first JSS being delivered in 2022/23, and the second in 2023/24.