Chilean icebreaker Antartica 1 getting Finnish electromagnetic kits
Chilean ivebreaker Antarctica 1 will feature electromagnetic compatibility and interference equipment from Finland's Surma, under a contract awarded by prime contractor ASMAR.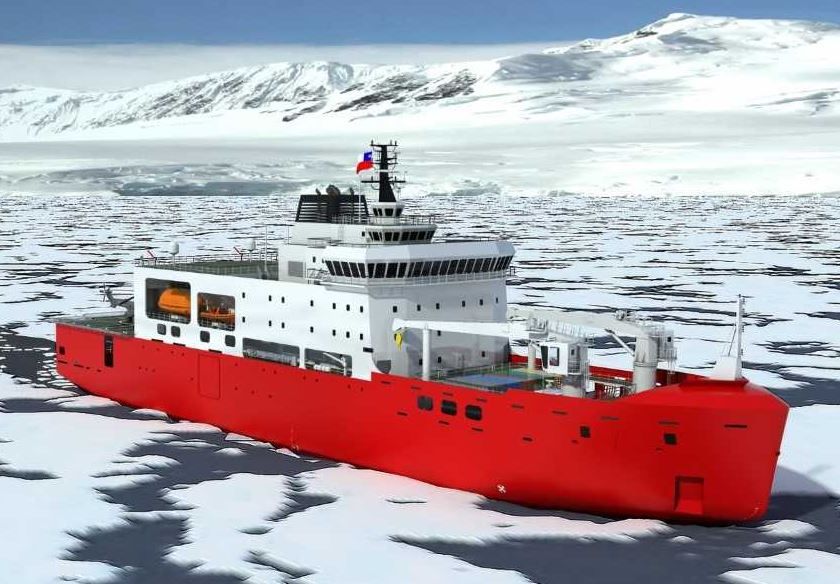 Surma will assist ASMAR throughout the multiyear project managing the EMC working group of the Antartica 1 project.
The Finnish company's topside design tool is designed to ease the electromagnetic interference and line of sight analysis of sensor and transmitter positioning by retrieving all the information straight from the design product model.
"In the current paradigm of wireless sensors and wireless information retrieval and communication systems, the right approach to on-board signal propagation within a vessel is a crucial question to maximize the valuable time of researchers and the overall efficiency of the icebreaker," Kristian Tornivaara, Surma CEO, commented.
Chile's Antarctica 1 is an LRS -Polar 5 Class vessel designed in collaboration with VARD Canada and scheduled for delivery in 2021. A maiden voyage to Antarctic Polar Circle is expected to take place in 2023.
Antarctica 1 will replace the icebreaker Contraalmirante Oscar Viel Toro which is nearing the end of its useful service life.
Once built, the 111-meter vessel will undertake roles that include logistic support, search and rescue (SAR) and scientific research south from the Antarctic Polar Circle. The operation period shall be at least eight months per year in the vicinity of Alejandro Island.
The vessel will be capable of operating in icy waters, navigating continuously at a constant speed of 3 knots over a 500 kPa flexural strength ice of 1-meter thickness and covered with a 20-centimeter layer of snow.