USS John C. Stennis arrives in Thailand for port visit
US Navy aircraft carrier USS John C. Stennis (CVN 74) arrived in Laem Chabang, Thailand, for what the navy said would be a brief port call on February 10.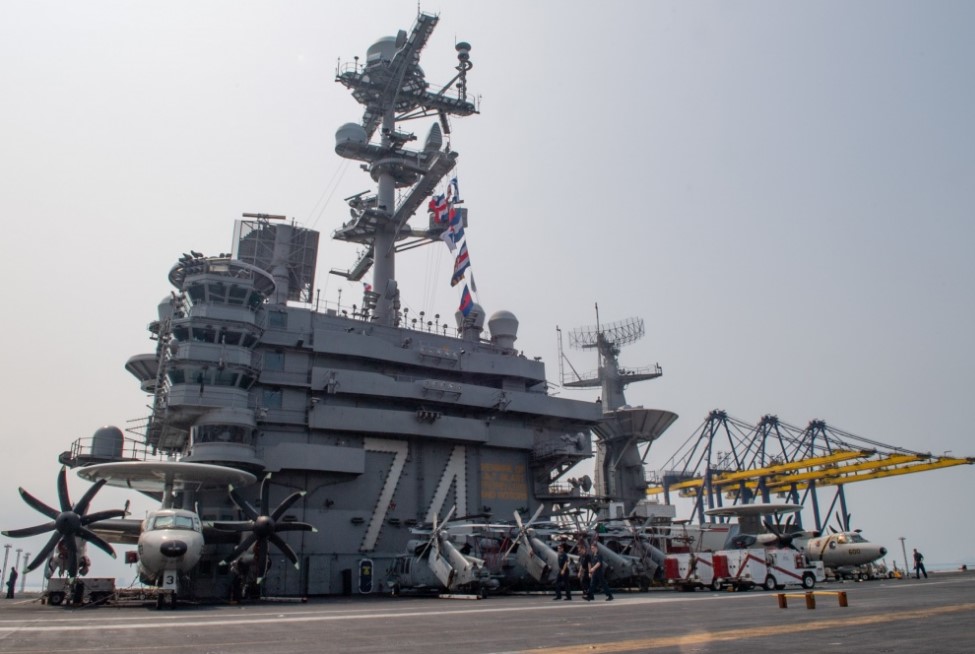 The aircraft carrier arrived in Thailand after concluding operations in the Persian Gulf, where it arrived early December 2018.
"Our sailors are enthusiastic and appreciative for this opportunity to visit Thailand," said Rear Adm. Mike Wettlaufer, commander, Carrier Strike Group 3.
"We look forward to enhancing our partnership with Thailand, experiencing local culture, exploring fantastic culinary options, and recharging with some well-deserved rest."
In addition to operating in the Persian Gulf, the ship's other deployment highlights included dual-carrier operations with USS Ronald Reagan in the Philippine Sea in November 2018. The ship stopped in Singapore for a port visit after the high-end exercise.
USS John C. Stennis got underway from its Bremerton, Washington, homeport in October 2018. Upon completing its current deployment, the carrier will head for its new homeport in Norfolk where it will undergo midlife refueling, or reactor complex overhaul (RCOH) at Newport News Shipbuilding. The carrier is starting its mid-life overhaul after entering service in 1995.