Australian Navy task group gets underway for Indo-Pacific Endeavour 2019
A Royal Australian Navy task group composed of landing helicopter dock HMAS Canberra, frigate HMAS Newcastle, and tanker HMAS Sirius, departed Sydney Harbour on February 17 to start a series of exercises and engagements with regional allies.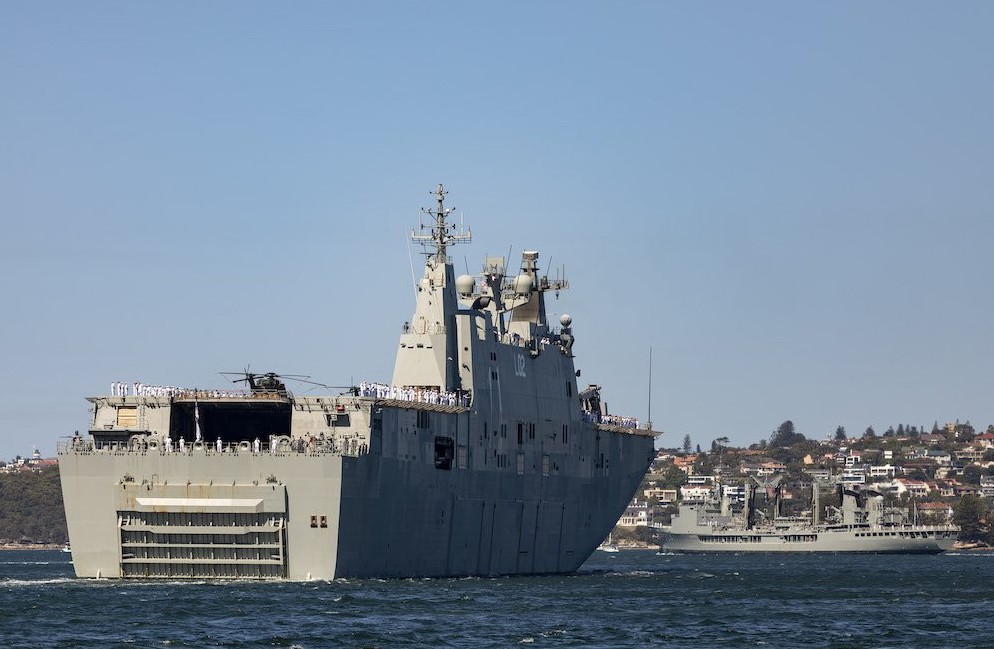 The task group will spend the next several weeks participating in exercise Ocean Explorer, a major training activity off the coast of Western Australia involving forces from the United Kingdom and New Zealand and RAAF aircraft.
The three ships will then depart Australia for Indo-Pacific Endeavour 2019, visiting India, Indonesia, Malaysia, Singapore, Sri Lanka, Thailand and Vietnam for a series of engagement activities and military training exercises.
Fleet Commander, Rear Admiral Jonathan Mead said the deployment of the task group was part of an increasing rhythm of activity around Australia.
"HMAS Choules has completed back-to-back port visits in Hobart and Melbourne in the past two weeks and is now on her way to a South West Pacific deployment to engage with our regional partners in Papua New Guinea and Manus Island," he said.
"Meanwhile HMAS Ballarat continues maritime security operations in the Middle East as part of operation Manitou with HMAS Toowoomba preparing to deploy to the region later this year."
"Major surface units operating out of Fleet Bases East and West are completing sea qualification trials ahead of other deployments later this year and our sailors are on border patrol as part of operation Resolute."
Rear Admiral Mead said the high level of activity achieved across the fleet will be sustained throughout the rest of the year as ships prepare for other instalments of the Sea Series of exercises and Talisman Sabre, as well as ceremonial occasions, including the decommissioning of HMA Ships Melbourne, Newcastle and Success.