The Republic of Singapore Navy's first Type 218SG submarine was launched and officially named in Germany on February 18.
The 70-meter air-independent propulsion submarine was named Invincible during the ceremony at the thyssenkrupp Marine Systems' shipyard in Kiel.
After construction and outfitting is completed, Invincible will undergo testing before being handed over in 2021.
"Closely collaborating with our Defence Science and Technology Agency (DSTA), the RSN oversaw the design of the submarines, before jointly developing them with thyssenkrupp Marine Systems," Ng Eng Hen, Minister for Defence of the Republic of Singapore said at the ceremony. "I am heartened by the cooperation and efforts of the Singaporean and German industries."
"This first boat of the Type 218SG will mark a next generation of submarines," Rolf Wirtz, CEO of thyssenkrupp Marine Systems, commented. "They will possess an extensive range of vital capabilities and therewith become a highly capable strategic asset for Singapore and its Navy."
Invincible is the first in a series of four boats of the Type 218SG. The contract for the first two submarines was signed in 2013 and the contract for the second batch in 2017.
After handing over the Invincible in 2021, the second submarine is scheduled to be delivered in 2022. The third and fourth submarines are scheduled to follow from 2024 onwards.
Singapore's four new Type 218SG submarines will replace the navy's current Archer-class and Challenger-class submarines.
The RSN has operated the current submarine fleet, built in the 1960s, for about two decades and gained operational experience in local waters. Type 218SG will be the first new-build submarine tailored to meet the RSN's operating conditions. Manned by 28 sailors, new boats will measure 70 meters in length and displace 2,000 tonnes.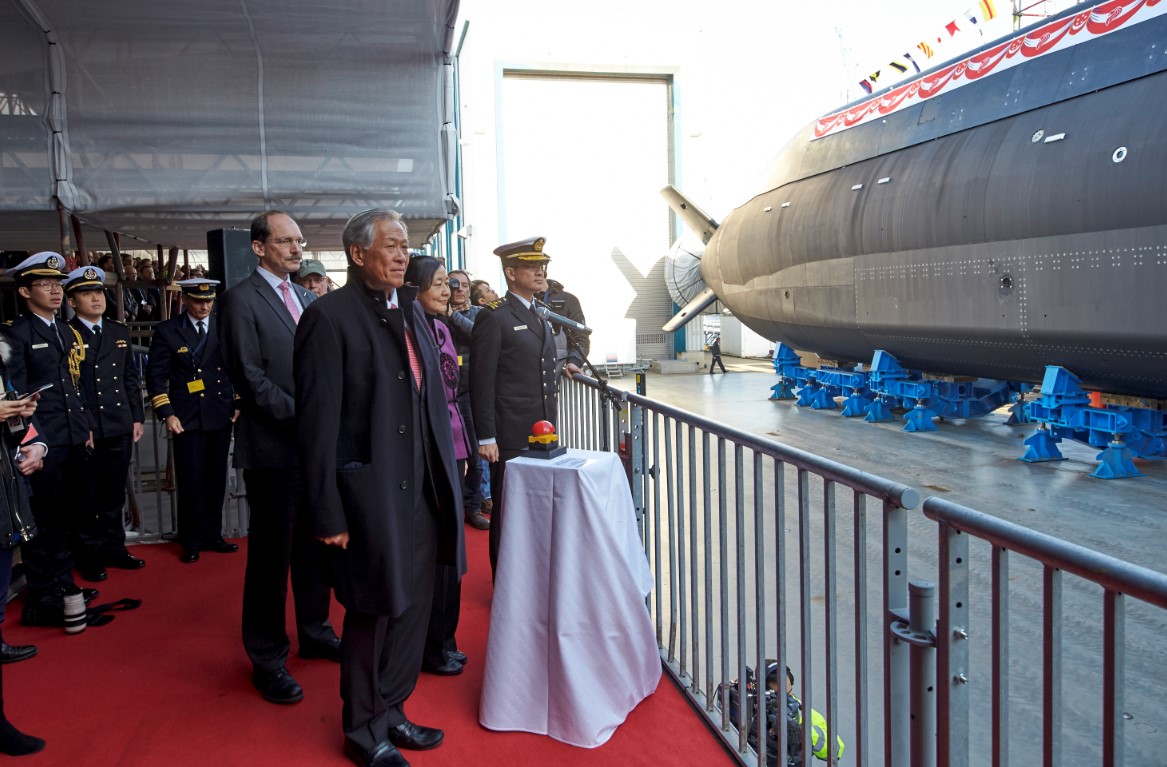 Broadened cooperation between TKMS and DSTA
Prior to the launch of the Republic of Singapore Navy's first Invincible-class submarine, Singapore's Defence Science and Technology Agency (DSTA) and thyssenkrupp Marine Systems signed a memorandum of understanding (MOU) in Kiel to collaborate on new technologies such as additive manufacturing and data analytics for naval applications.
Under the agreement, DSTA and thyssenkrupp Marine Systems will explore the use of additive manufacturing as an innovative, cost-effective method for producing submarine spare parts. Both parties will work together on the design, engineering, and qualification of additive manufactured components, which could be tested and trialed on Singapore submarines.
Photo: Photo: thyssenkrupp Marine Systems