Mistral-class helicopter carrier BPC Tonnerre and frigate FS La Fayette kicked off the French Navy's annual Jeanne d'Arc mission which sees a task group spend five months on operations around the world.
During this year's edition, Tonnerre and La Fayette will first sail to the Eastern Mediterranean, before transiting the Suez Canal for operations in the Indian Ocean.
The ships will take part in a humanitarian drill off the west coast of Africa before heading for South America and amphibious exercises with the Brazilian Navy in May.
Following a joint drill with the Dutch Navy in June and an amphibious evolution with US Marines, the task group is scheduled to return to Toulon in July.
Jeanne d 'Arc is an operational deployment which also serves as a training opportunity for French and other ally nation officer-cadets.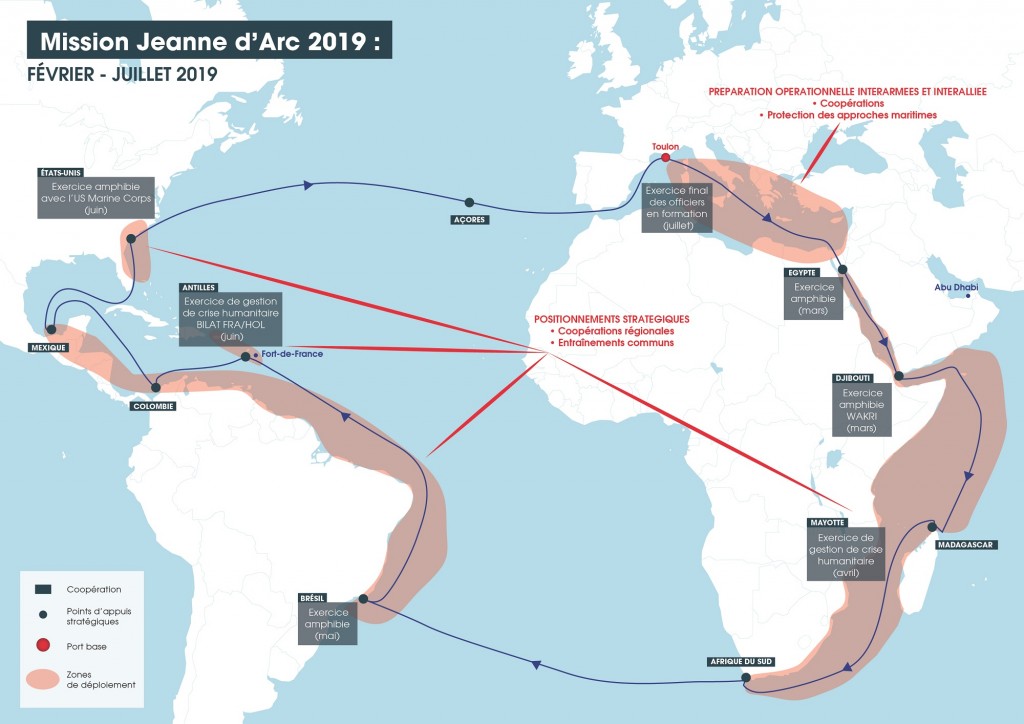 Photo: Photo: French Navy