French aircraft carrier gets underway for first deployment since 2016
French Navy aircraft carrier FS Charles de Gaulle got underway from its homeport in Toulon on Tuesday, March 5, to start Clemencau 2019 – its first operational deployment since 2016.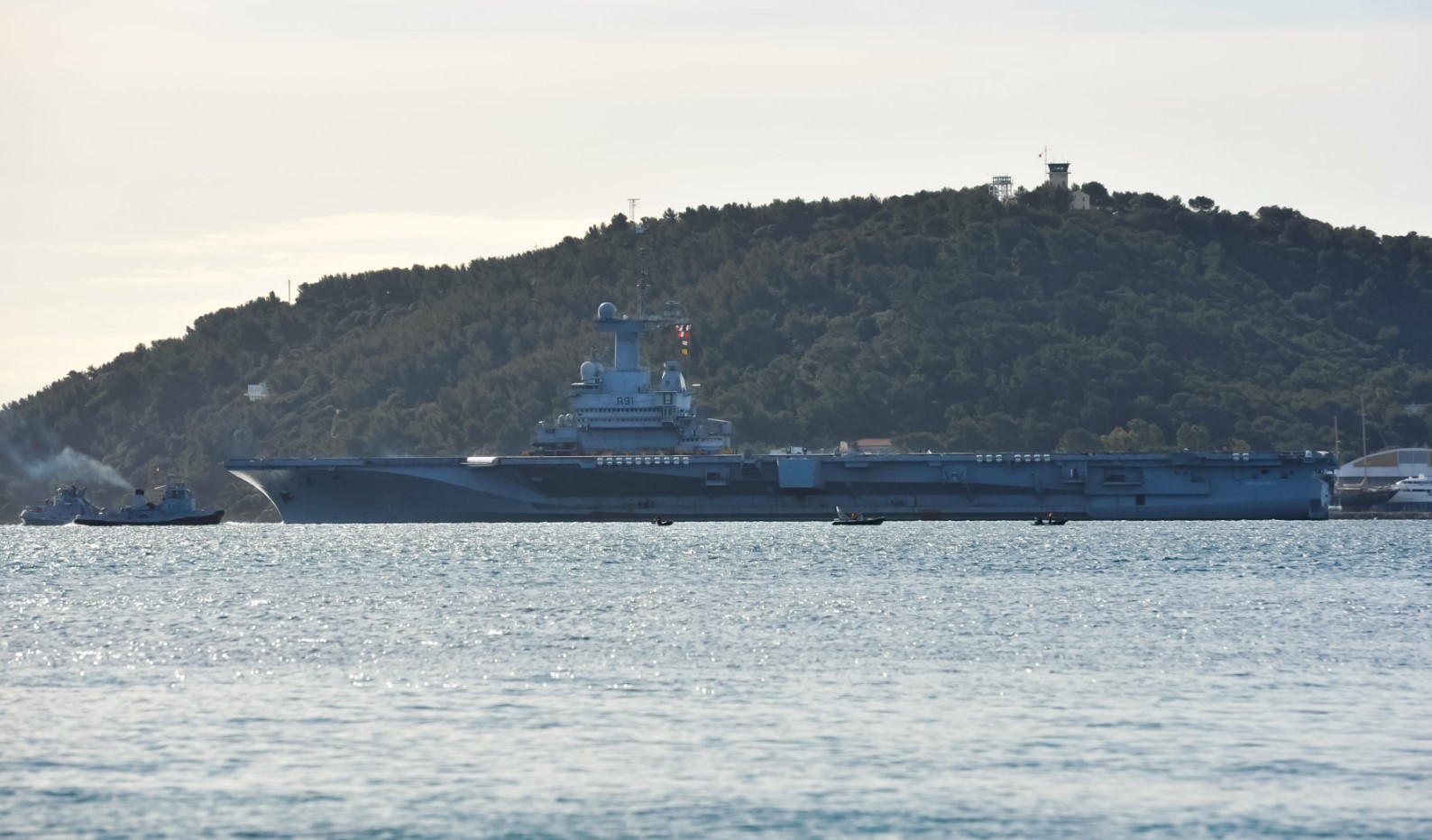 The carrier got underway after completing carrier strike group and flight trials, following an 18-month mid-life overhaul.
The aircraft carrier will operate as part of a carrier strike group composed of air defense frigate and multi-mission frigates, a command and supply ship, and a nuclear attack submarine. French Navy units are scheduled to be joined by Royal Navy, US, Italian, Australian, Portuguese and Danish Navy units at various stages of the deployment.
Operating with 30 Rafale figther jets and two Hawkeye early warning aircraft, part of FS Charles de Gaulle's mission will be to support international efforts in the fight against ISIS. The carrier will eventually sail to Singapore for the Shangri-La Dialogue 2019 which starts late May.
The task group got underway from the Toulon naval base in the Mediterranean with a total of 2,000 sailors aboard.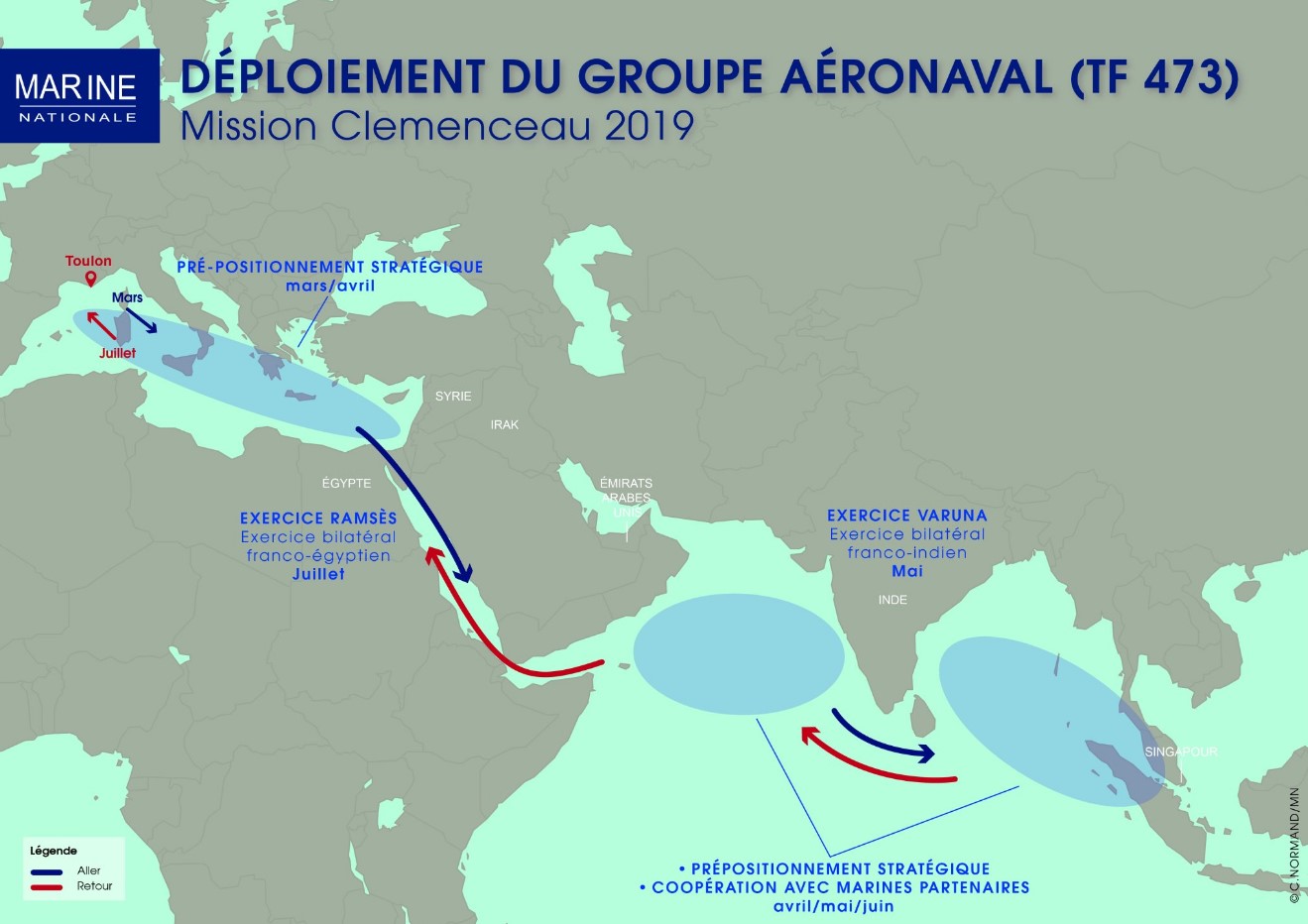 [#Video ?️] Le déploiement opérationnel du groupe aéronaval : Mission #CLEMENCEAU 2019 !
? projection de puissance ;
? commandement et contrôle ;
? renseignement ;
? maîtrise des espaces aéromaritimes ;
? combat aéronaval de haute intensité.@EtatMajorFR pic.twitter.com/OqIkluSmEp

— Marine nationale (@MarineNationale) March 5, 2019