USS Harry S. Truman returns to sea, again
US Navy's Nimitz-class aircraft carrier USS Harry S. Truman (CVN 75) departed Naval Station Norfolk on March 16. This is the third time the ship is getting underway in less than a year.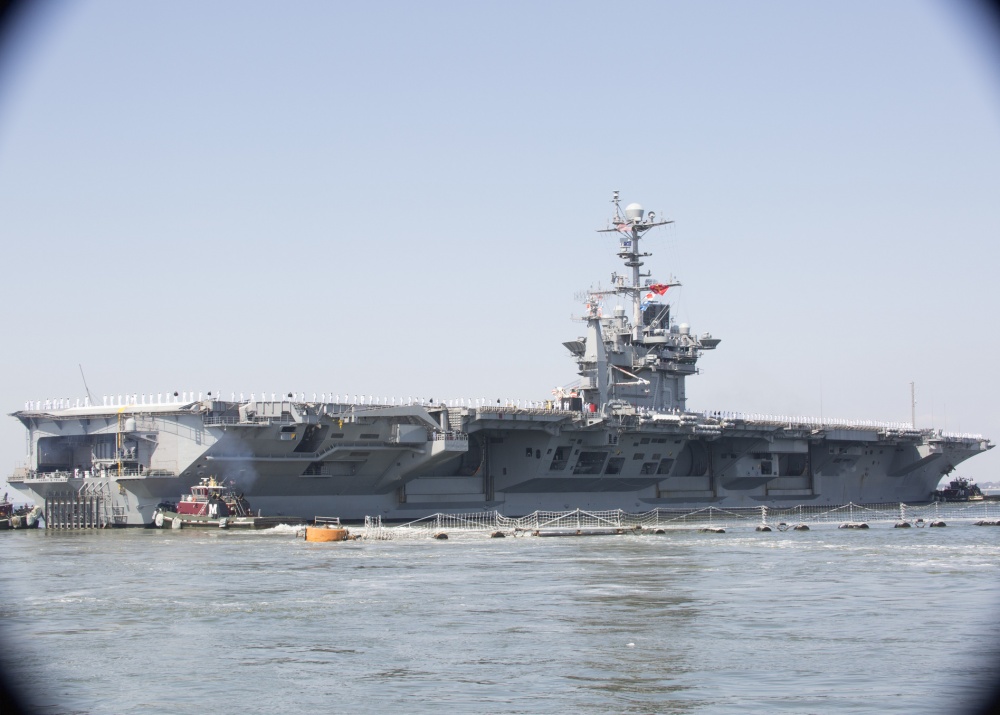 The carrier left homeport following a three month availability period used to upgrade systems, conduct maintenance, and provide targeted training.
USS Harry S. Truman's intermittent operations at sea are part of a new navy concept called the Dynamic Force Employment strategy.
As outlined in the US National Defense Strategy, the dynamic force employment concept will prioritize maintaining the capacity and capabilities for major combat, while providing options for proactive and scalable employment of the joint force. The concept is aimed at allowing the US Navy "to be operationally unpredictable while remaining strategically predictable."
"Our team is excited to do what we do best – conduct operations at sea," said Harry S. Truman commanding officer, Capt. Nick Dienna.
"Routine training evolutions like this help us build on the success of our last deployment, strengthening our fundamentals and improving our technical expertise."
Harry S. Truman first returned to its homeport in July 2018. The carrier then departed Norfolk in August for operations in the US 6th Fleet before returning home on December 16, 2018.
Following this successful deployment and a year of sustained excellence, Harry S. Truman was recognized as the East Coast's CY2018 Aircraft Carrier Battle Effectiveness (Battle "E") Award winner.
Harry S. Truman is currently underway conducting an independent streaming exercise. During this underway period, the crew will execute several ship-based training evolutions and drills to maintain proficiency, and will also conduct carrier qualifications for Norfolk-based C2 Greyhound aircraft.