HMS Montrose heads to Bahrain after operations in Japan
Royal Navy frigate HMS Montrose bid farewell to Japan after a two-week stay which included exercises and a port visit.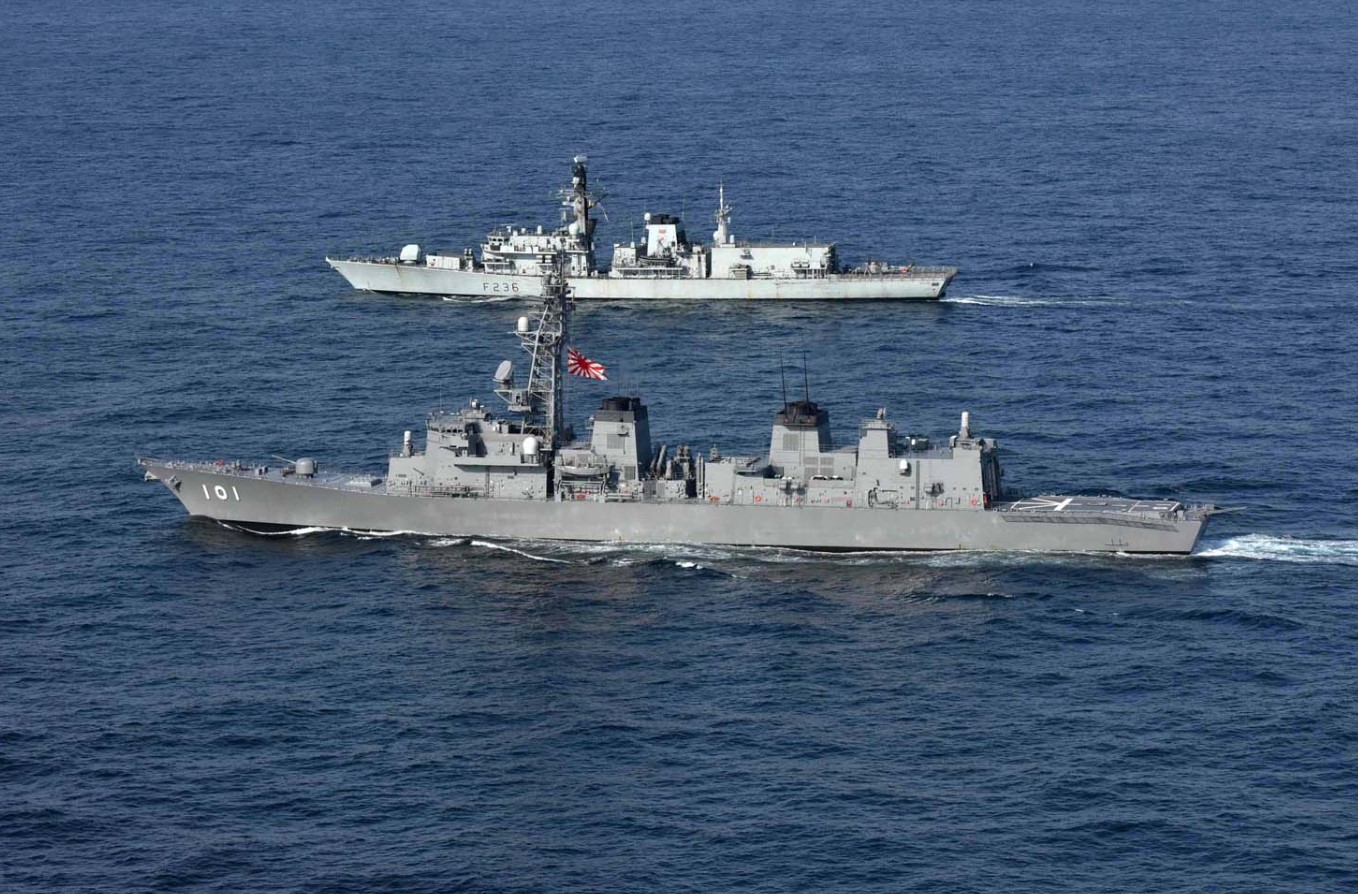 Montrose spent six days in Tokyo, berthed just three miles from the city center alongside her host, Japanese destroyer Murasame, whose crew introduced the Brits to Japanese cooking and culture, and offered tips on the 'must-see' sights of their capital.
A combined anti-submarine hunt with the US and Japanese navies in the Pacific south of the main island of Honshu marked the end of the fourth visit by a British warship to the country inside 12 months.
"Our time in Tokyo was enjoyed by all and goes to further strengthen our relationship with the Japanese Maritime Self Defence Force and Japan," said Commander Conor O'Neill, Montrose's Commanding Officer.
"We built on the near-persistent Royal Navy presence in the area and recent visits to Japan, continuing to demonstrate the Royal Navy's commitment to this vital region and our ability to operate seamlessly with our allies."
Montrose is the third British frigate – all from Plymouth – to visit Tokyo after HMS Sutherland (last April) and Argyll (over New Year), while flagship HMS Albion spent a month in Japan last summer.
As she left Tokyo, Montrose passed Japan's flagship Izumo and exchanged salutes before getting stuck into the submarine hunt, where the 'enemy' was played by a Japanese boat.
Montrose is now making her way to Bahrain via a couple of brief stops in the India-Asia region. Once in the Middle East, she'll stay there for up to three years conducting security patrols, with crew being replaced every four months to sustain her long-term security/peacekeeping presence.