Italy starts construction of first fully-configured PPA ship
Construction on the fourth Italian Navy Multipurpose Patrol Ship (PPA) kicked off with a steel-cutting ceremony at Fincantieri's Riva Trigoso Shipyard in Genoa on March 14.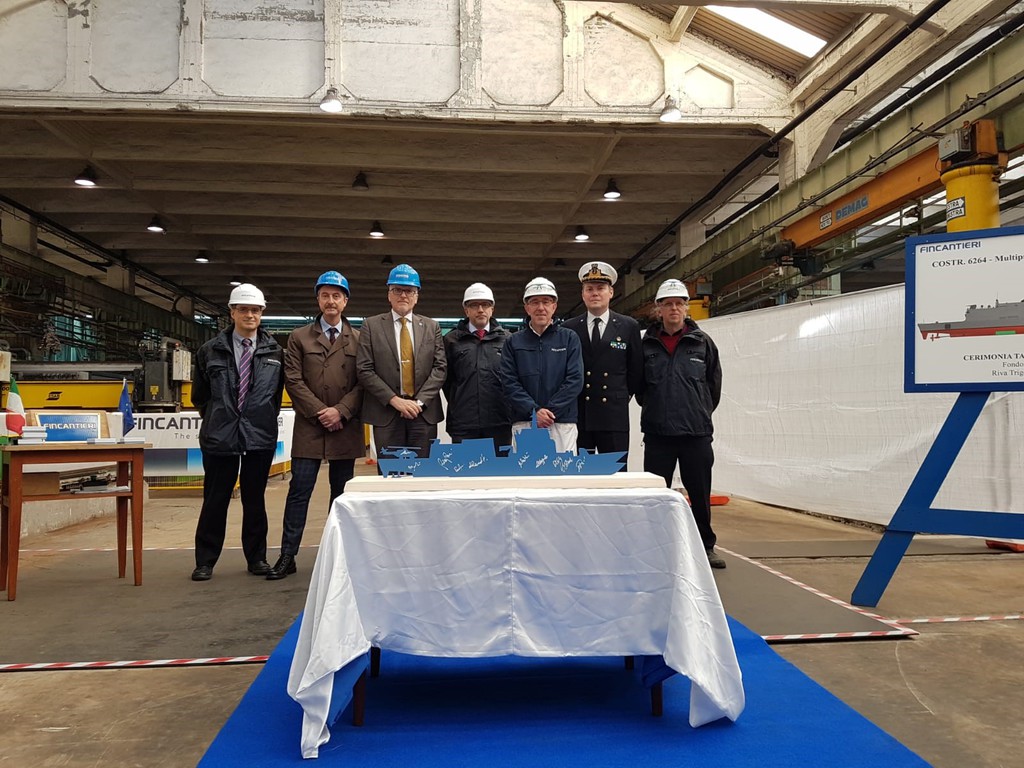 While being the fourth in its class, this ship will be the first in the "full" configuration, meaning it will be equipped with means to conduct air, surface and underwater warfare.
The ship is planned to be delivered in April 2024.
The 132.5-meter multipurpose offshore patrol vessels will serve multiple functions, ranging from patrol with sea rescue capacity to civil protection operations and, in their most highly equipped version, first line fighting vessel.
According to Fincantieri, PPAs will have different configurations of the combat system: starting from a "light" version for the patrol task, integrated for self-defence ability, to a "full" one, equipped for a complete defence ability.
The vessels will be crewed by 171 servicemen and, propelled by a combined diesel, a gas turbine plant (CODAG) and an electric propulsion system, they will be capable of reaching speeds of over 33 knots. RHIBS up to 11 meter in length will be deployed through lateral cranes or a hauling ramp located at the far stern.
ITS Paolo Thaon di Revel, the first of the PPA shps, is scheduled to be delivered in 2021.
A total of seven PPA vessels are to be built as part of the Italian Navy's fleet renewal plan, approved by the government and parliament in May 2015.