US Navy ships from the Japan-based US 7th Fleet took part in what the navy termed the most advanced tactical training necessary for blue water combat.
For the first time ever, three guided missile destroyers, a guided missile cruiser, and two amphibious ships of the Forward-Deployed Naval Forces completed Surface Warfare Advanced Tactical Training (SWATT)  in the Philippine Sea.
"This advanced tactical training is the most demanding we've had to date for the 7th Fleet Amphibious Force." said Rear Adm. Brad Cooper, commander, Amphibious Force 7th Fleet. "We are a more-ready force because of this training and more importantly, we are a more lethal force as a result of this successful exercise."
The Naval Surface and Mine Warfighting Development Center (SMWDC) facilitated the advanced level training to increase the tactical proficiency, lethality, and interoperability of cruisers, destroyers and amphibious ships assigned to the US Seventh Fleet.
The warships conducted several training exercises, including anti-submarine warfare, surface warfare, air defense and amphibious warfare. Complex live-fire events included missile exercises, torpedo exercises and gunnery exercises.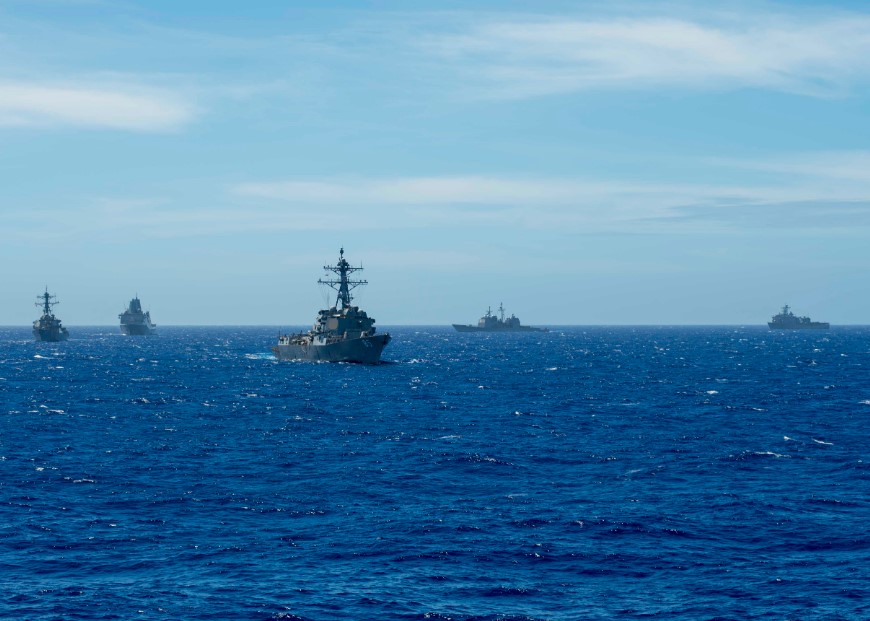 "As we engaged in multi-ship advanced warfighting training against complex threats, it's been impressive to witness how our crew's proficiency and teamwork has evolved," said Cmdr. Jonathan Hopkins, USS Milius (DDG 69) commanding officer. "Not only am I leaving this event more confident in Milius' ability to fight at the high-end of the spectrum, but I am also extremely confident in our Navy team's ability to fight and win."
Units included in the training were the guided-missile destroyers Milius, USS Curtis Wilbur (DDG 54), USS McCampbell (DDG 85), the guided-missile cruiser USS Chancellorsville (CG 62), the Whidbey Island-class amphibious dock landing ship USS Ashland (LSD 41) and the San Antonio-class amphibious transport dock ship USS Green Bay (LPD 20).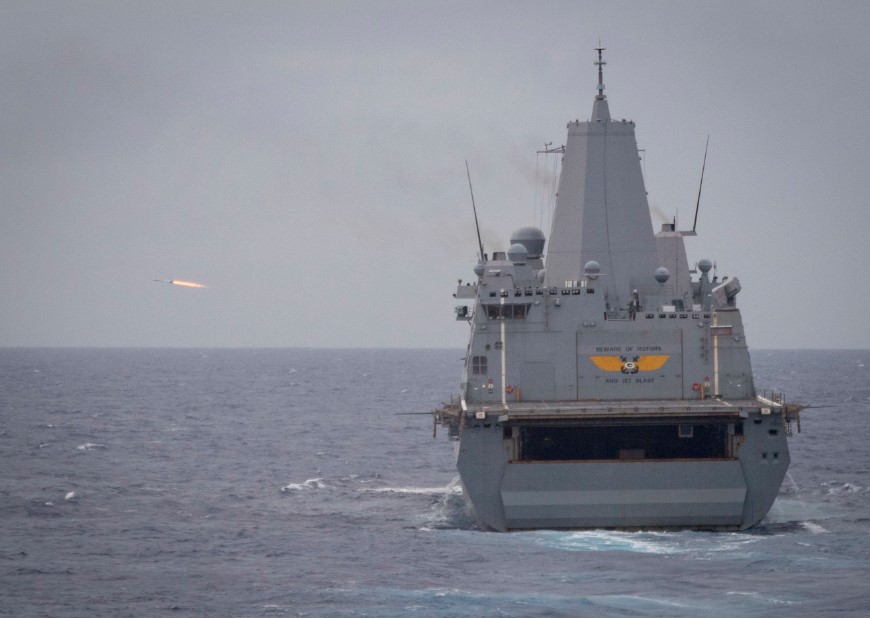 Photo: Destroyer USS McCampbell (DDG 85) launches a Standard Missile (SM) 2 during a missile exercise (MSLEX). Photo: US Navy
Related news
List of related news articles