Singaporean company unveils submersible fast attack boat concept
Singapore-based DK Naval Technologies has unveiled a new concept of a fast attack craft capable of operating up to 100 meters below the surface.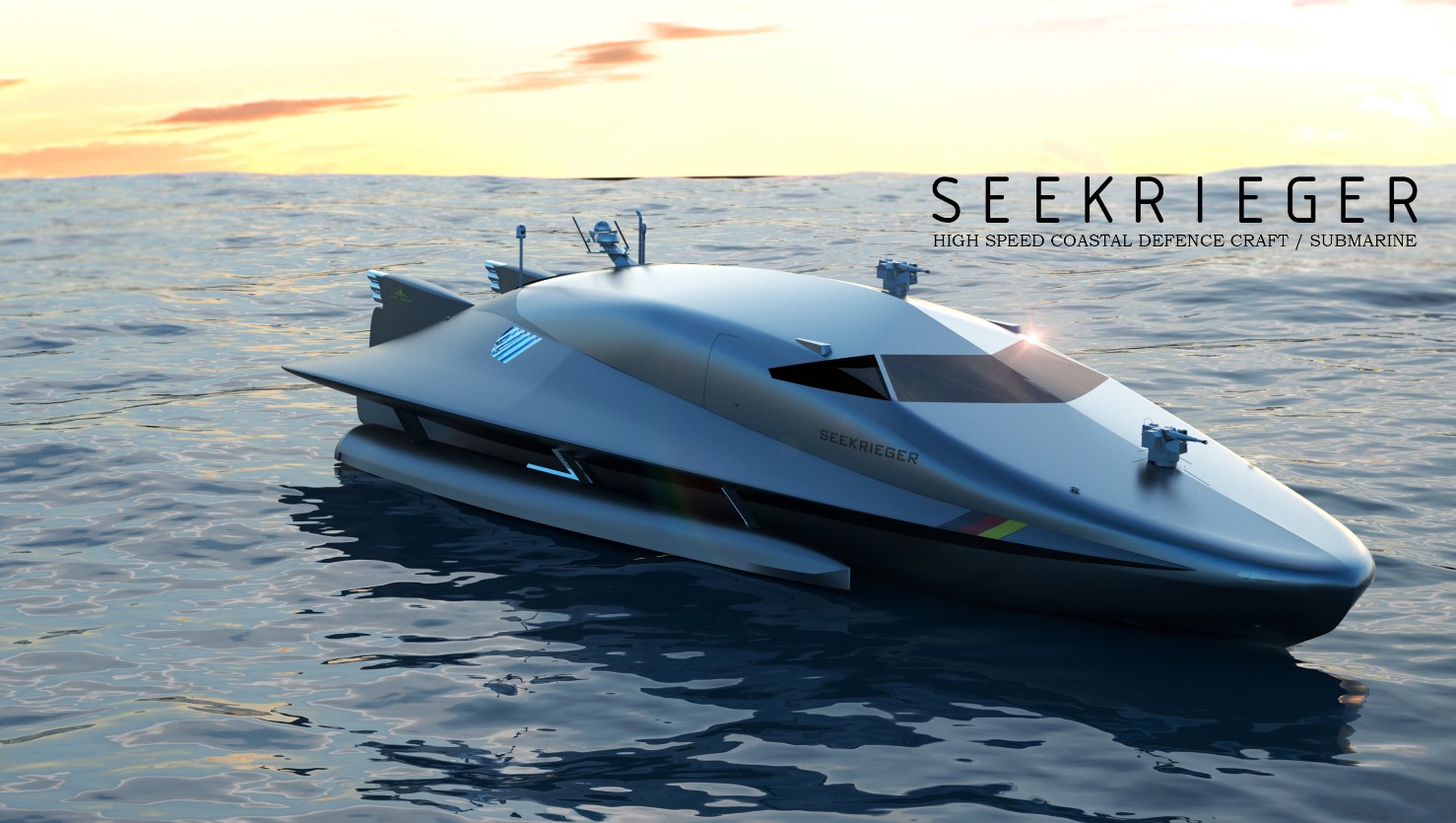 Called the Seekrieger, the vessel is still a concept and could take up to three years before the first actual vessel hits the water.
Seekrieger is envisioned as a multi-mode craft capable of hitting surface speeds of up to 80 knots in rigid hull State, and up to 120 knots with the deployment of a retractable hull, which would optimize its dynamic stability.
DK says the concept craft would be capable of staying submerged for seven once it turns into a submarine.
According to photos shared by the company, the craft will be equipped with two remote-controlled naval guns and has a trimaran hull.
The company said the craft also has an option to operate 365 days a year on full electrical propulsion.