Australian frigate HMAS Melbourne starts swan song deployment
Royal Australian Navy's Adelaide-class frigate HMAS Melbourne got underway from her Sydney homeport to start a two-month deployment to the Pacific and South East Asia.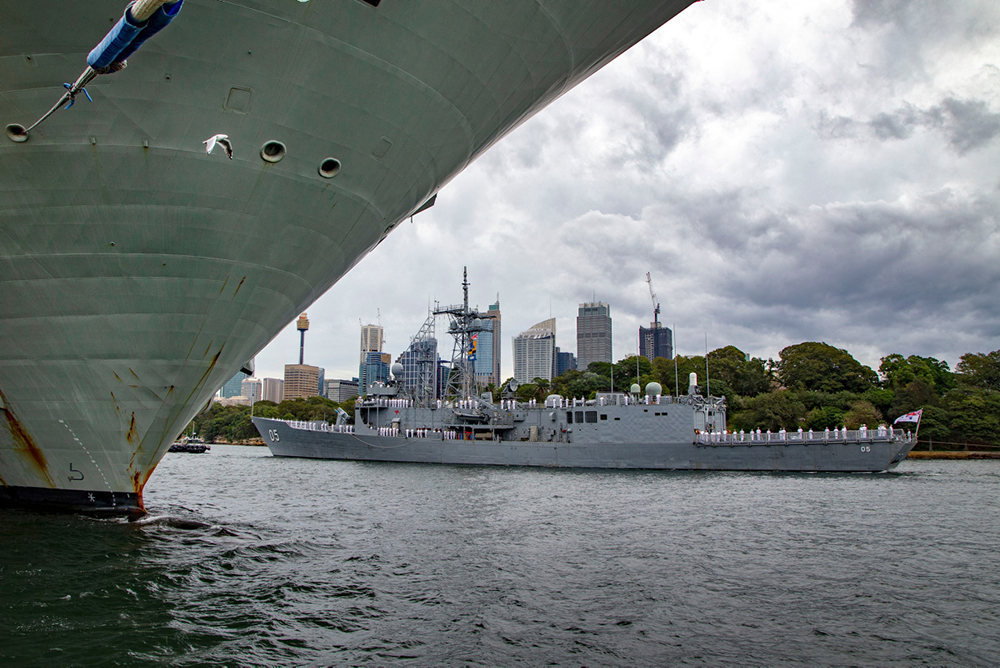 "It's sad to think about those at home when we sail from Sydney on deployment, but I'm excited about what the ship and crew will achieve on this trip," the commanding officer of HMAS Melbourne, Commander Marcus Buttler said.
Melbourne will visit locations across the Pacific and South East Asia and exercise with foreign units.
"This will be a terrific opportunity to demonstrate our skills and work closely with regional navies," Commander Buttler said.
After 27 years of faithful service to Australia, earning Battle Honours for service in East Timor, the Persian Gulf and the Middle East, Melbourne will be decommissioned in late 2019.
HMAS Melbourne was the first Adelaide Class Guided Missile Frigate to be built in Australia. She was commissioned in 1992.
Melbourne and Newcastle are the only two, of initial six, frigates in the class still in service with the Australian Navy. The first four ships were either scuttled or disposed but media reports from the past two years have indicated that the frigates could be sold to other navies. Greece and Poland have previously expressed interest in buying the frigates.