Warships flock to Glasgow for exercise Joint Warrior
Ships from a number of European countries have started gathering in Glasgow, Scotland, ahead of the Royal Navy-hosted exercise Joint Warrior which kicks off on March 30.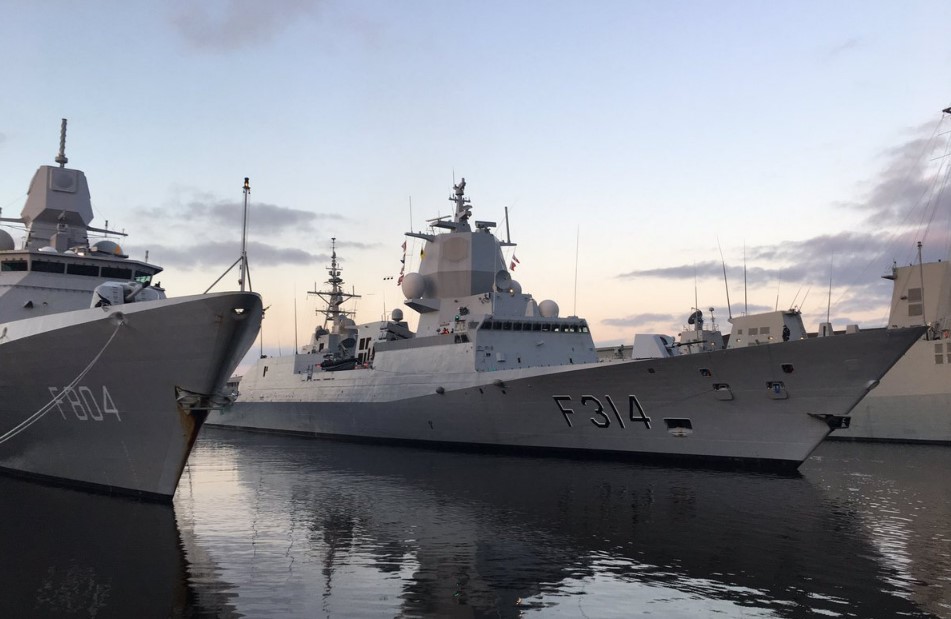 A total 35 warships, 5 submarines and 59 aircraft and helicopters from 13 countries are scheduled to take part in this year's edition of the exercise.
More than 10,000 military personnel from the UK's Royal Navy, Army, Royal Air Force and their allies will carry out two weeks of joint operations involving different forces and units and against a range of current and future threats.
velkommen til #Glasgow ?? Frigate #HNoMSThorHeyerdahl arriving alongside in King George V Dock @PeelPorts early this morning @NATO_MARCOM @Forsvaret_no @NorwayinUK @NorwayNATO #WeAreNATO #JointWarrior #JW191 pic.twitter.com/5sVARi1ZHp

— RN in Scotland (@RNinScotland) March 29, 2019
Welcom naar #Glasgow! ?? Amphibious Vessel #HNLMSJohanDeWitt is the largest vessel to arrive alongside in King George V Dock @PeelPorts this morning @kon_marine @NLinUK @NLatNATO #WeAreNATO #JointWarrior #JW191 #NLMARFOR pic.twitter.com/7ob7GDuJrO

— RN in Scotland (@RNinScotland) March 29, 2019
The exercise will be controlled and directed from the Maritime Operations Centre at Scotland's largest military establishment, HM Naval Base Clyde, with a range of air, surface, sub-surface, sea control and maritime security roles being rehearsed off the West Coast of Scotland.
Forces from Belgium, Canada, Denmark, Estonia, France, Germany, Italy, Latvia, Lithuania, the Netherlands, Norway, Spain, the UK and the US will be split into two opposing Task Forces following the initial briefing weekend at HMNB Clyde.
Starting in the Scottish exercise areas (water and airspace generally to the West of Scotland, particularly The Minches), the exercise will progress elements of the Task Forces south to conduct an amphibious exercise off the South West Coast of Wales.