India's GRSE claims 100th warship delivery
Indian shipbuilder Garden Reach Ship Builders and Engineers (GRSE) says it has delivered its 100th warship, following the delivery of Landing Craft Utility L-56 to the Indian Navy in a ceremony on March 30.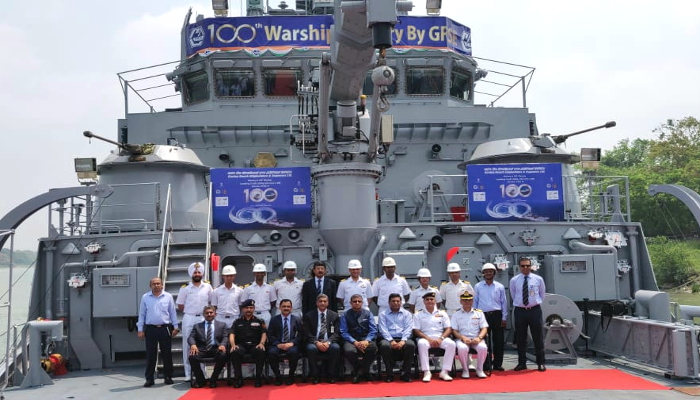 GRSE said the milestone was achieved through vessel deliveries to the Indian Navy, Indian Coast Guard and Mauritius Coast Guard.
The 100th warship, LCU L-56, was formally handed over by V. K. Saxena, GRSE's chairman & managing director, to the commanding officer of the ship, Lt. Cdr. Gopinath Narayanan.
LCU L56 is the sixth of an order of eight such vessels from the Indian Navy. The entire design of these LCU Mark IV ships has been developed in-house by GRSE as per requirements specified by Indian Navy. The LCU's primary role is the transportation and deployment of main battle tanks, armored vehicles, troops and equipment from ship to shore. The 63-meter ships are based at the Andaman and Nicobar Command and can be deployed for multirole activities like beaching operations, search and rescue, disaster relief operations, supply and replenishment and evacuation from distant islands.
Earlier in the week, on March 27, GRSE had handed over its 99th warship, ICGS Priyadarshini, a fast patrol vessel to the Indian Coast Guard. GRSE is five vessels in the class for the Indian Coast Guard and ICGS Priyadarshini is the first in the series.