Indonesia orders additional three 1,400-ton submarines from South Korea
The Indonesian defense ministry ordered an additional three 1,400-ton submarines under a contract signed on the day of the launch of the country's first locally-assembled submarine.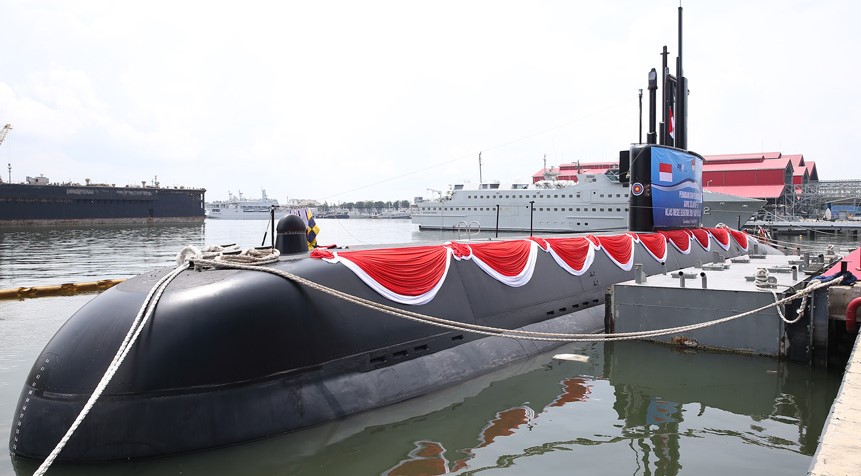 On April 12, Indonesian shipbuilder PT PAL launched KRI Alugoro (405), the third Nagapasa-class submarine which was assembled in Indonesia under a transfer of technology agreement with South Korean shipbuilder Daewoo Shipbuilding & Marine Engineering (DSME).
In addition to launching the KRI Alugoro, Indonesia has also signed a contract with DSME worth an estimated USD 1 billion for the construction of an additional three submarines in the class.
Indonesia's first two Nagapasa-class boats were built at DSME's shipyard in Okpo, Geoje, and delivered in August 2017, and April 2018, while the third boat was built by PT PAL in Indonesia.
PT PAL and DSME will also collaborate on the second three-unit contract, according to an April 12 announcement from South Korea's state arms procurement agency DAPA, but it is unclear where exactly the next batch of three submarines will be built.
The latest contract, once completed, will bring the number of submarines operated by the Indonesian Navy to eight.
The country already operates two smaller Type 209 submarines, Type 209/1300 KRI Cakra and KRI Nanggala, which were built over 30 years ago. DSME is contracted for work on the upgrades of Cakra-class submarines which will include a modernized periscope mast, hull works and new combat management systems (CMS).
The more advanced Nagapasa-class submarines are 61 meters long, displace 1,400 tonnes and are operated by a crew of 40 sailors. They have an operating range of approximately 10,000 nautical miles and reach a speed of 21 knots while submerged.