The Royal Norwegian Navy frigate HNoMS Helge Ingstad was refloated on April 10, less than six weeks after she was transported to the Haakonsvern navy base from the seafloor in Hjeltefjorden.
Prior to her raising and transport, the frigate spent several months almost completely submerged after colliding with with commercial tanker Sola TS on November 8, 2018.
The frigate was transported to Haakonsvern in an operation carried out by Norwegian authorities and heavy lift vessel operator BOA Management.
After over a month of welding operations, which focused on the underwater portion of the frigate's hull, Helge Ingstad was floated out from the chartered submersible barge "Boa barge 33". Work on the ship will continue in a dry dock at the navy base and a final damage assessment report is expected to be completed before the end of the summer.
The report is expected to have a significant influence on the Norwegian defense ministry's decision on whether the ship would be restored or scrapped.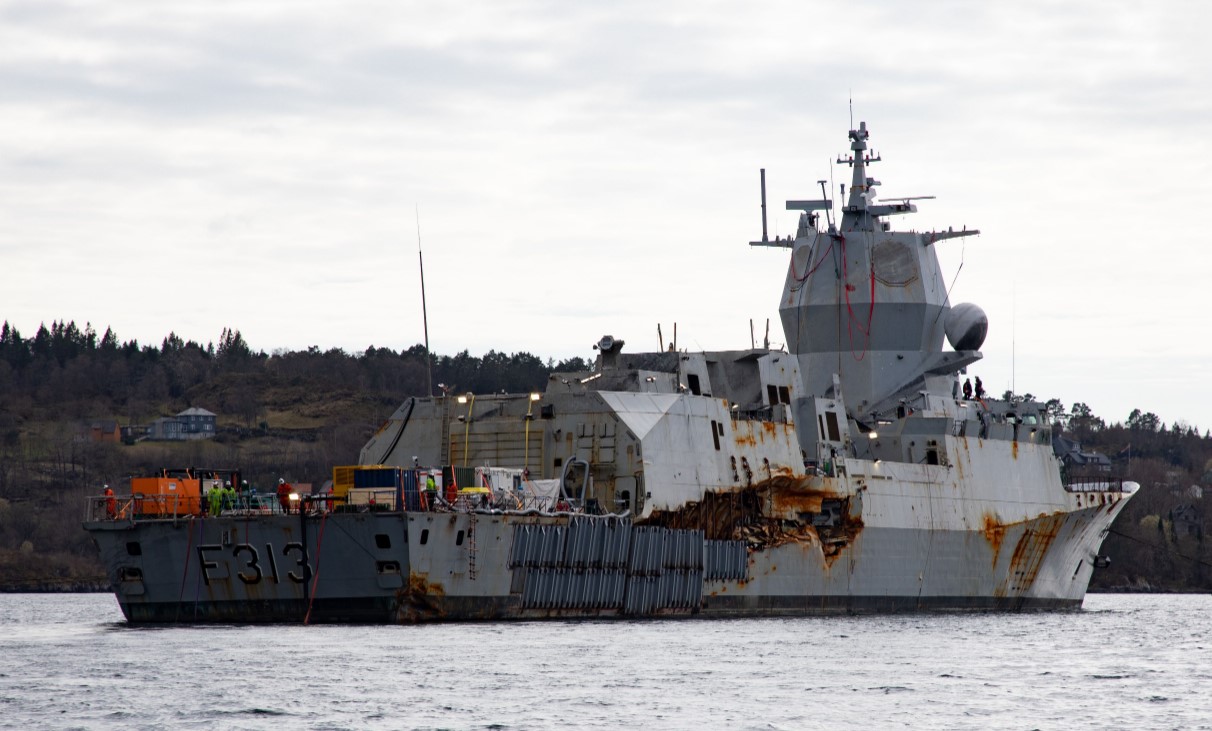 HNoMS Helge Ingstad collided with a tanker in the Hjeltefjorden fjord near Bergen at 4:26 (local time) on November 8. Following the collision, all 137 crew were evacuated while the frigate was intentionally grounded in an attempt to prevent her from sinking in deep water. However, the frigate slipped from the rocks and sank almost completely, with only her mast showing.
The Norwegian Accident Investigation Board's (AIBN) preliminary report into the collision blamed both ships' watchstanders for the accident. The report further claimed that the frigate's Spanish builder Navantia was responsible for the ship's eventual sinking.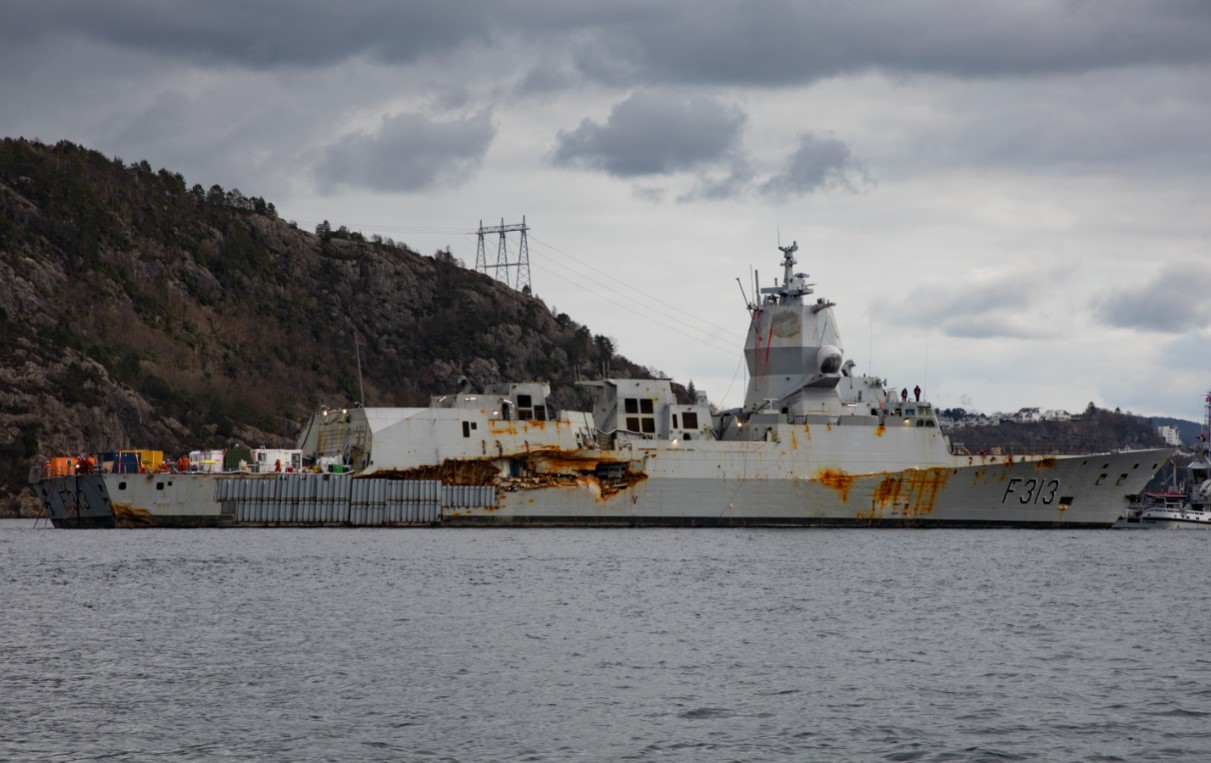 Photo: Photo: Norwegian Navy