France launches seventh FREMM frigate Alsace
The French Navy's seventh FREMM frigate was floated out Naval Group's Lorient shipyard on April 18.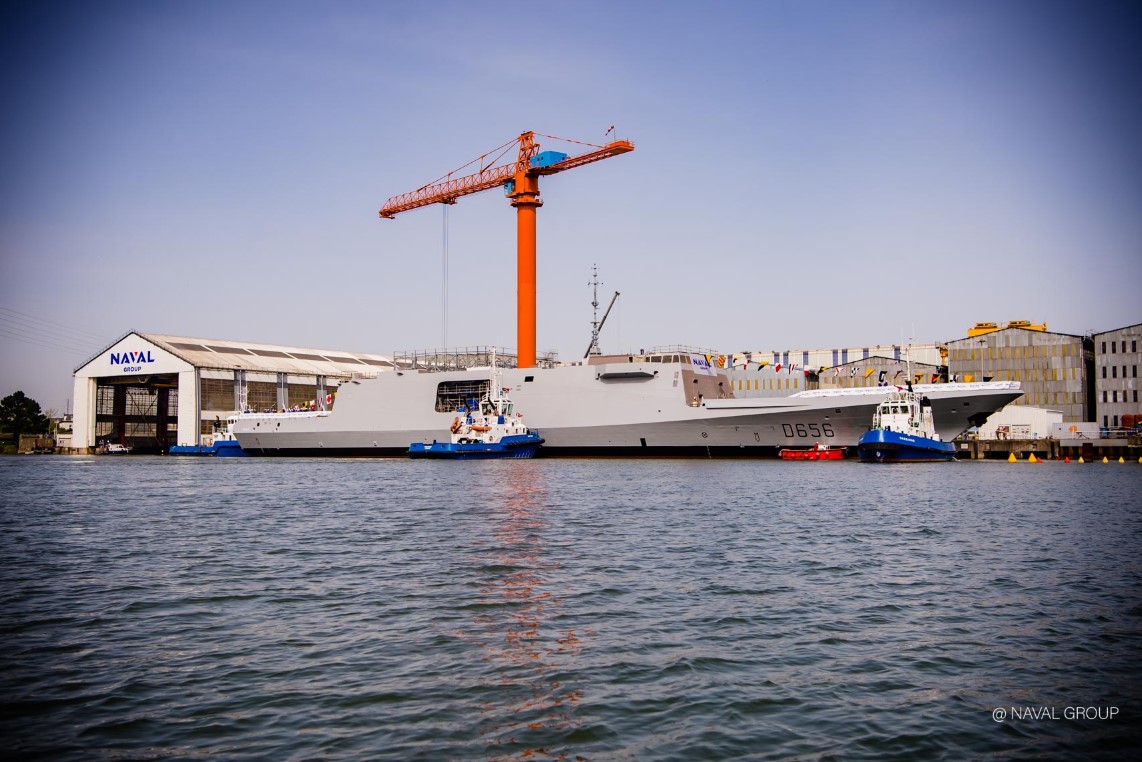 In addition to being the seventh unit in the class, FREMM Alsace is also the first of two air-defense variants that will be delivered to the navy under the program.
Alsace was launched thirteen months after the start of assembly and is scheduled to be delivered in 2021 after further outfitting and sea trials.
As explained by the French defense procurement agency, most of the architecture of the first six units, which were in anti-submarine warfare configuration, is retained.Modifications include a more powerful multi-function radar, enhanced communication suites, three additional SETIS combat management system consoles.
Alsace was launched without a mast and will soon be fitted with one that will be optimized for increased detection performance.
The second, and final, air defense ship is scheduled to be delivered in 2022.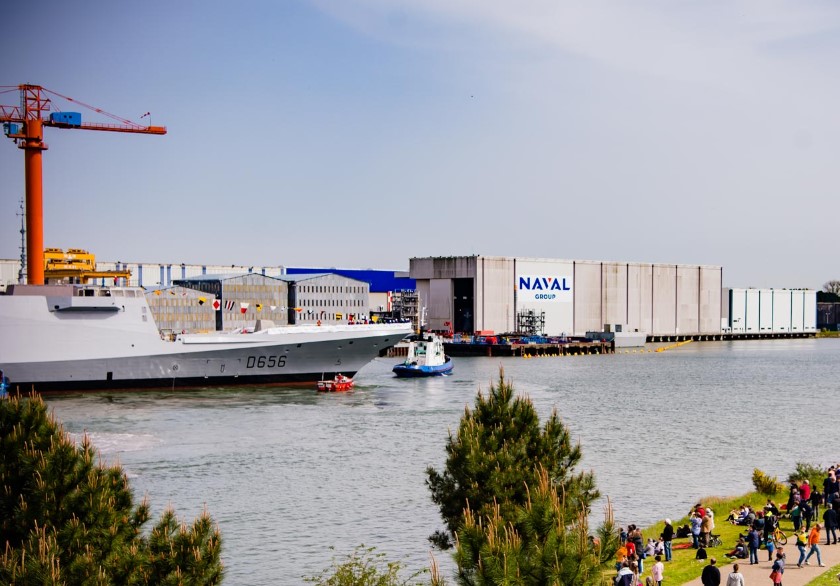 In addition to six FREMM units already delivered to the French Navy, Naval Group has also built one frigate for the Royal Moroccan Navy, the Mohammed VI, and one for Egypt, the Tahya Misr.
The 142-meter long ships are equipped with the Aster 15 and 30, and Exocet MM 40 missiles and the MU 90 torpedoes. They can reach maximum speeds of 27 knots and have a range of 6,000 miles at a speed of 15 knots. The ships can be operated by a crew of 108, with the helicopter detachment included.