Russia's lead Gremyashchy-class corvette starts first trials
Two brand new Russian Navy ships got underway from the Severnaya Verf in St. Petersburg on April 21 to start their trials in the Baltic Sea.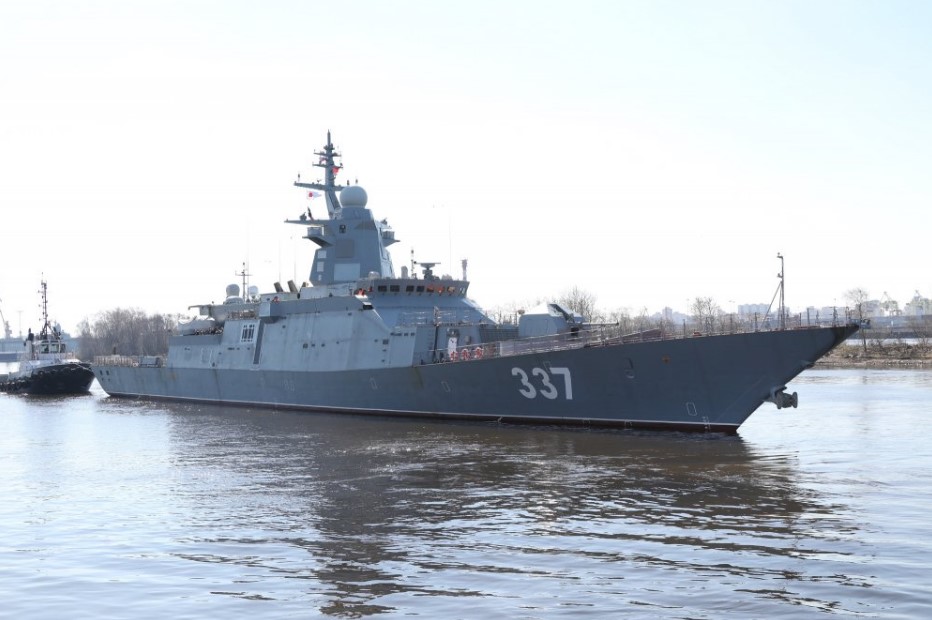 The second Project 22350 frigate Admiral Kasatonov got underway for another round of trials after making its at-sea debut in December 2018.
For corvette Gremyashchy, the lead Project 20385 corvette, April 21 marked the begin of her first builder's trials.
The corvette was launched in June 2017 after starting construction in May 2011.
Project 20385 corvettes displace 2,200 tonnes and measure 104 meters in length.
They are equipped with Kalibr-NK cruise missiles, the Redut air defense system and the small-size anti-submarine torpedo system Paket. The corvettes also feature a hangar and flight deck for the Ka-27 naval helicopter.
Project 20385 corvettes are expected to be the first Pacific Fleet ships outfitted with Kalibr cruise missiles. A total of eight units are planned for construction.