US 7th Fleet flagship visits Hong Kong
The flagship of the US Navy's Japan-based Seventh Fleet, USS Blue Ridge ,arrived in Hong Kong on April 20 for its first visit to the port in more than three years.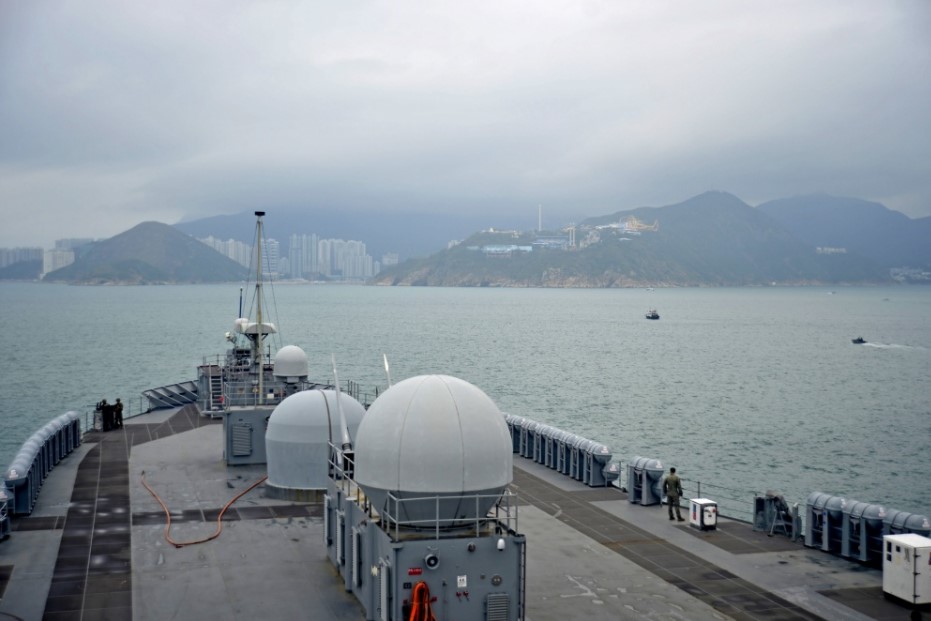 "Hong Kong is always an incredible port visit and I'm thrilled Seventh Fleet and Blue Ridge sailors can enjoy this world-class city," said Vice Adm. Phil Sawyer, commander US 7th Fleet. "Seventh Fleet ships have visited Hong Kong for decades and we look forward to continuing that tradition."
Blue Ridge deployed early February this year after completing a two-year maintenance period. In addition to working with ally nations in Asia Pacific, the ship has visited ports in the Philippines, Thailand, and Malaysia before arriving in Hong Kong.
Blue Ridge is the oldest operational ship in the Navy and, as 7th Fleet command ship, works to foster relationships with allies and partners in the Indo-Pacific. Each year, several US ships visit Hong Kong, with the most recent earlier this week by US Coast Guard Cutter, USCGC Bertholf.
"We are excited to have the chance to visit an incredible city like Hong Kong," said Blue Ridge Commanding Officer Capt. Eric Anduze. "For many of my sailors, this port visit will be a highlight of their time on Blue Ridge."