Australian IPE task group in Malaysia after drills with India
Royal Australian Navy ships deployed as part of the Indo-Pacific Endeavour 2019 (IPE 19) Joint Task Force arrived into the Malaysian ports of Port Klang and Langkawi on April 21, after completing the bilateral AUSINDEX exercise in India.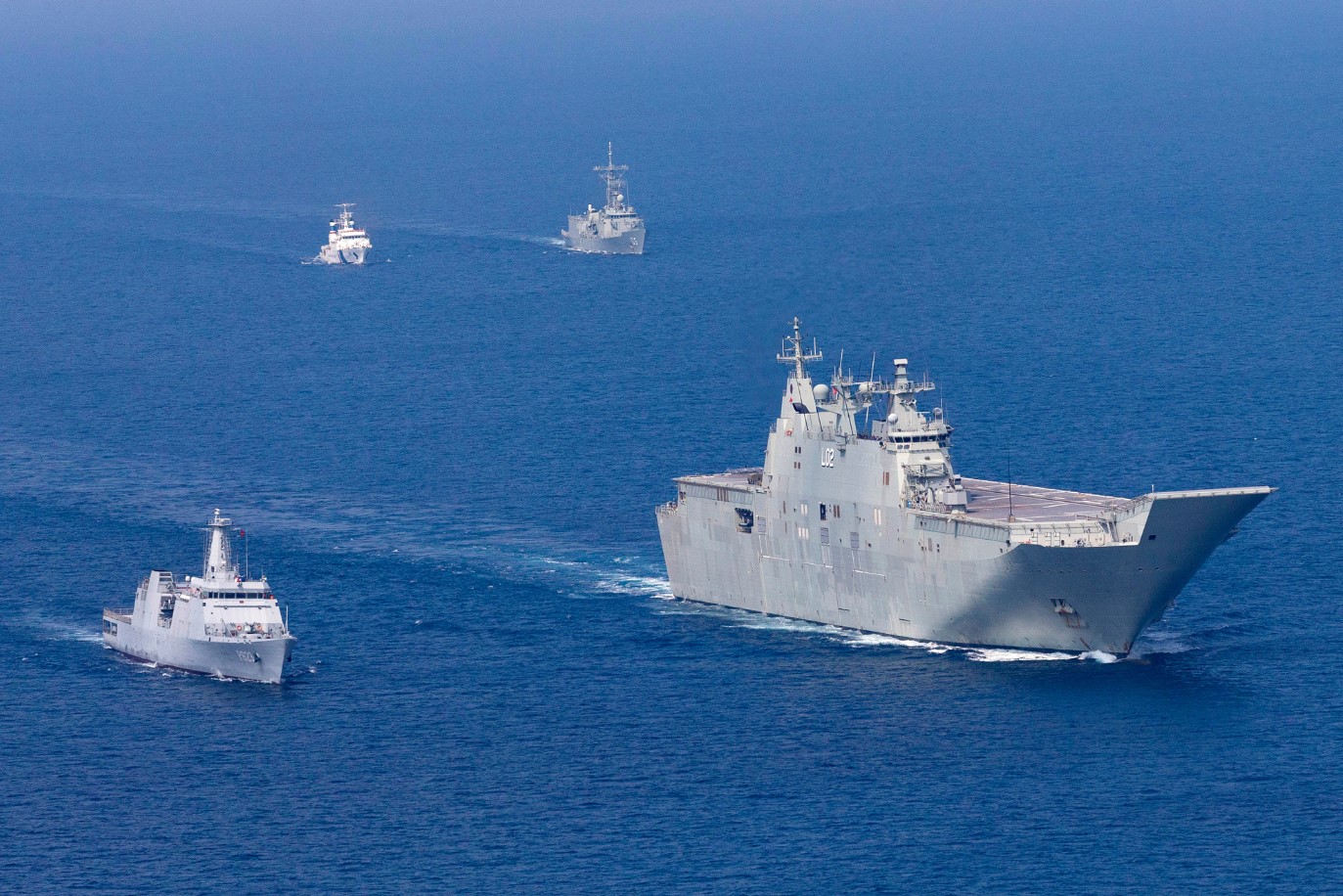 HMA Ships Canberra and Newcastle are visiting Port Klang, outside of Kuala Lumpur, while HMAS Success is visiting Langkawi before continuing her Malaysian visit to Port Klang.
The visit to Malaysia will see the ship's companies and embarked forces participate in a series of cultural exchanges and training activities with the Malaysian Armed Forces, as well as commemorative activities for Anzac Day.
Commander of the IPE 19 Joint Task Force, Air Commodore Rick Owen, AM said the visit to Malaysia was a highly anticipated part of the IPE 19 program.
"Malaysia is the third country the Indo-Pacific Endeavour Joint Task Force is visiting this year, following successful visits to Sri Lanka and India in March and April," Air Commodore Owen said.
"Australia and Malaysia's defence relationship is longstanding and one of Australia's closest in Southeast Asia underpinned by the close people-to-people links, which will be further developed over the visit."
IPE 19 is the ADF's major regional engagement activity, delivering on the promise of the 2016 Defence White Paper to strengthen Australia's engagement and partnerships with regional security forces.