Russia launches Poseidon-capable "special-mission" submarine Belgorod
Russia's Sevmash Shipyard launched the special-purpose submarine Belgorod at its Severodvinsk site in a ceremony on April 23.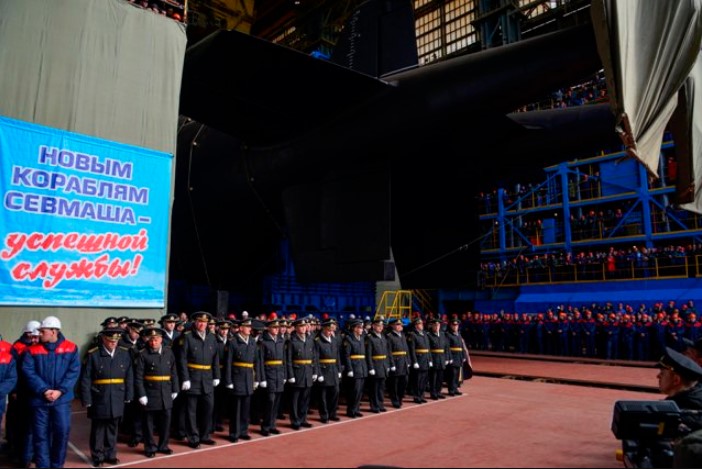 The ceremony was restricted for media representatives and only few photos of the submarine are available.
Belgorod started construction in July 1992 and was initially to be part of the Project 949A submarines, which are also known as Oscar II class.
Russian media reports say that the decision to convert Belgorod to a unique special-mission submarine (designated Project 09852) was made in 2012.
Belgorod will reportedly be capable of carrying up to six nuclear-powered and nuclear-armed Status-6 torpedoes. The 24-meter "drones" are also known as Kanyon or Poseidon, and can field a 100-megaton nuclear warhead while achieving a maximum speed of 185km/h. The system is still under development.
Sevmash will continue fitting out works on Belgorod pierside and the submarine will proceed with sea trials before an expected 2020 delivery.
Project 949A submarines displace 24,000 tons and are second in size only to the Typhoon-class SSBNs.
— Oleg Kuleshov (@fotoflota) April 23, 2019