Future HMNZS Aotearoa, the largest ship ever built for the Royal New Zealand Navy, was launched at Hyundai Heavy Industries's Ulsan shipyard in South Korea on April 24.
Aotearoa now begins six months of fit out before her formal naming ceremony in Ulsan, South Korea, attended by the Governor-General of New Zealand and Aotearoa's ship sponsor, Dame Patsy Reddy. The commissioning of the ship will take place at the Devonport Naval Base in Auckland in early 2020.
Once in service, Aotearoa will operate as a fleet tanker, a supply ship and will have the ability to produce 100 tonnes of fresh water each day.
"Seeing a ship of this size and capability on the water nearing full completion is a really exciting time for our Navy," Chief of Navy, Rear Admiral David Proctor, said at the float out ceremony.
"Aotearoa will provide us with a world-class maritime sustainment capability. She is a ship that will carry our nation's name with pride to all corners of the world as we advance New Zealand's interests from the sea."
The 173-meter ship will also be ice-strengthened and winterised for operations in Antarctica. The ship cost $493 million to build.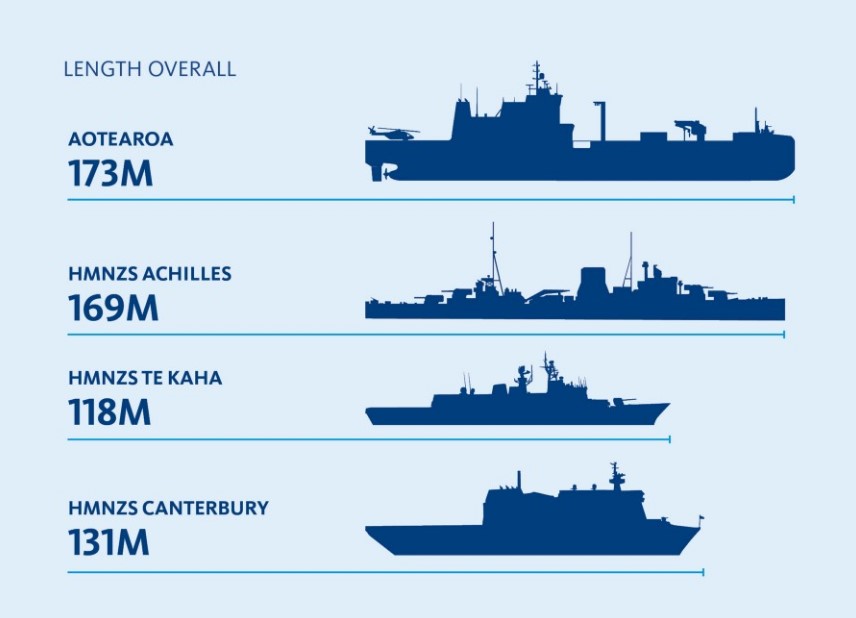 Photo: Photo: Royal New Zealand Navy