USS Abraham Lincoln joins major Italian exercise Mare Aperto
US Navy aircraft carrier USS Abraham Lincoln and ships from its carrier strike group (ABECSG) have joined Italian Navy aircraft carrier ITS Giuseppe Garibaldi as part of exercise Mare Aperto, an Italian multilateral maritime warfare exercise designed to promote interoperability and proficiency.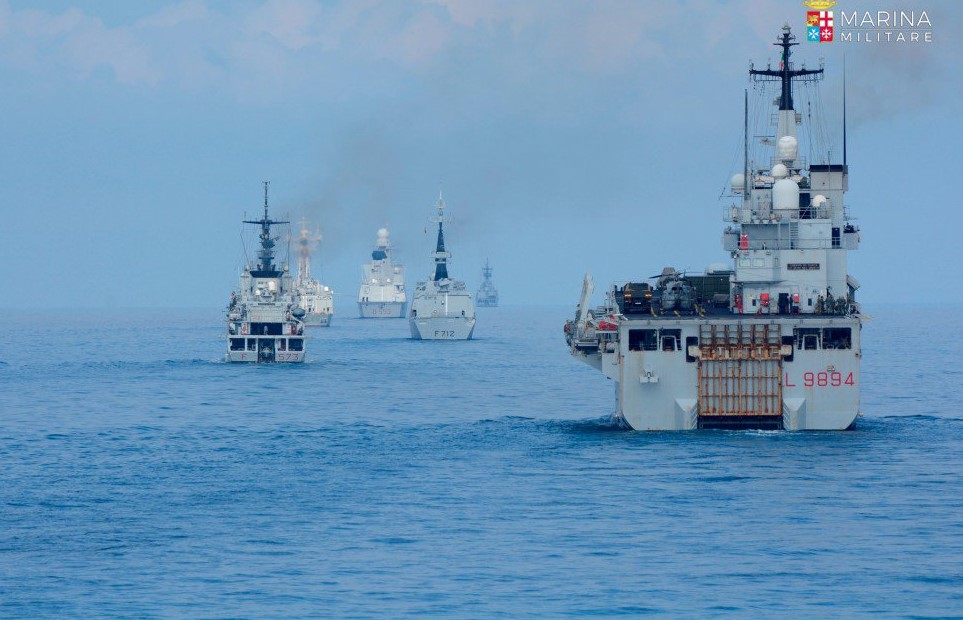 The exercise started April 29 and will last until May 10, 2019.
Multiple surface, subsurface, and air platforms are showcasing their naval powers and agility in the exercise, both in open sea and shallow water environments.
This year's edition of the exercise will be joined by 40 ships and 5 submarines from the navies of Canada, France, England, the Netherlands, Portugal, Spain and the United States.
"Mare Aperto is a training exercise centered around the Italian naval forces," said Capt. William Reed, commander of Carrier Air Wing (CVW) 7. "We are providing several F/A-18 sorties to help train in defense and counter air protection for high-value units. We also are participating in command and control pieces of Mare Aperto."
Standing #NATO Maritime Group Two (SNMG2) participating in ?? Italian maritime exercise #MareAperto this week in the #MediterraneanSea. Exercise includes more than 40 ships, 5 subs and 30 aircraft from ????????????????? pic.twitter.com/SD72inlFCJ

— NATO MaritimeCommand (@NATO_MARCOM) May 1, 2019
The Arleigh Burke-class guided-missile destroyer USS Bainbridge (DDG 96), a part of the ABECSG, is also providing direct support to Mare Aperto. Bainbridge is operating alongside other exercise participants to train in anti-submarine, anti-surface, anti-air, and amphibious warfare.
The US Navy also has P-8 Poseidon aircraft from Combined Task Force (CTF) 67 in Naval Air Station Sigonella, Italy, supporting the exercise.
Coalition operations are a hallmark of the ABECSG's deployment in the Mediterranean, which is focused on building interoperability among NATO allies.
"It's a big deal for us to operate with our partners and for them to operate with us," said Murphy. "You begin to understand how these navies operate and appreciate their phenomenal mariner and war-fighting skills. This creates the cohesive unity you need in this part of the world."