Ballistic missile submarine becomes first Royal Navy ship to be named after King George VI
The fourth Dreadnought-class ballistic missile submarine became the first Royal Navy ship ever to be named after King George VI as its name was revealed on May 3.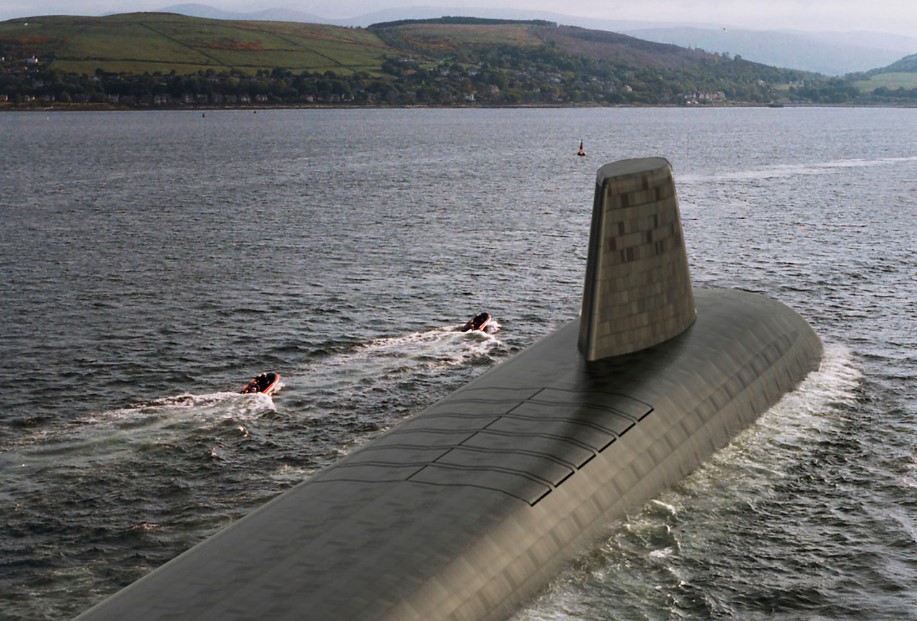 The unveiling of the name of George VI – father of the Queen and a former naval officer who was mentioned in dispatches for his actions at the Battle of Jutland in 1916 – comes as his great grandson prepares to lead tributes at Westminster Abbey to those involved in 50 years of the Continuous At Sea Deterrent.
The Duke of Cambridge – Honorary Commodore of the Royal Navy Submarine Service – will join around 2,000 veterans and serving personnel, families, people who have built and maintained vessels and naval and political leaders past and present in a 'service of recognition' in the historic place of worship.
Since April 1969, one British ballistic missile submarine has always been on patrol – collectively more than 350 have been completed – carrying the nation's ultimate weapon as a deterrent to any foe and maintaining the safety and security of the UK and its allies.
"Notwithstanding the long tradition of naming Royal Navy capital ships after our country's monarchs, to-date no previous warship has been named King George VI; it was not appropriate to do so during His reign as the battleship King George V was still in service," First Sea Lord Admiral Philip Jones said.
"The then Prince Albert, who would later become King George VI, had particularly strong naval connections. Having entered the Royal Naval College, Osborne in 1909 and progressed to Dartmouth in 1911 he commissioned as a Midshipman in the Battleship HMS Collingwood."
"Still serving in HMS Collingwood as a turret officer during the Battle of Jutland, Prince Albert earned a Mention in Despatches; it made him the only British Sovereign to have seen action since King William IV over a century earlier."
The 152.9m (501ft) Dreadnought-class submarines are being built to replace their Vanguard-class predecessors.