S43, the Egyptian Navy's third Type 209/1400 submarine, was launched in Kiel, Germany, in a ceremony on May 3.
As part of the ceremony, Vice Admiral Ahmed Khaled, Commander-in- Chief of the Egyptian Navy, officially named the boat S43.
The third of overall four boats that are being delivered by thyssenkrupp Marine Systems will now be tested before delivery the the navy.
The first submarine, named S41, was handed over in December 2016 and the second submarine, named S42, in August 2017. The program is planned to end with the handover of the fourth ship in 2021.
The contract for the delivery of the first two 209/1400mod class submarines to the Arab Republic of Egypt was signed in 2011.
In 2015, Egypt decided to take the option for two additional units of the most recent version of the class 209 "family".
Egypt's Type 209 submarine measure approximately 62 meters in length, displace 1,450 tons and have a pressure hull diameter of 6.2 meters. They are crewed by a complement of 30.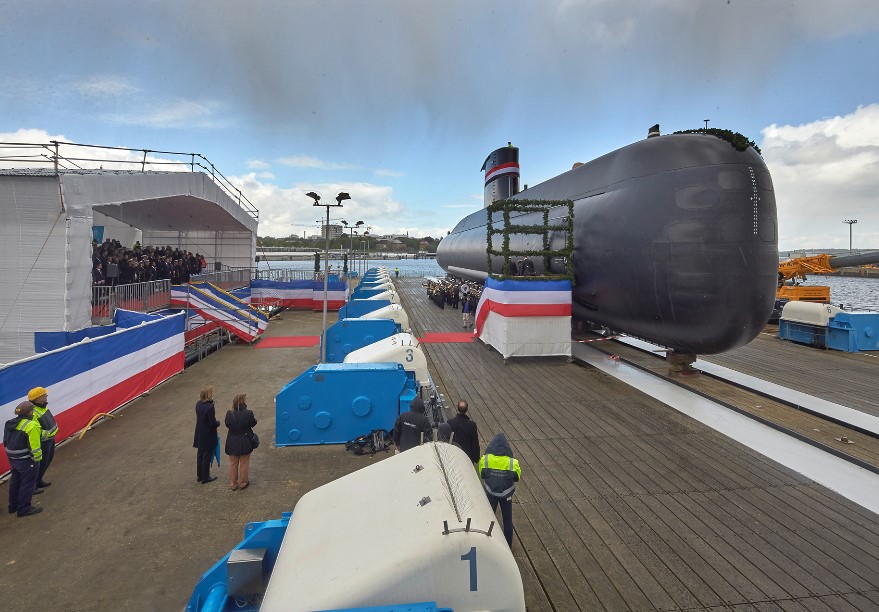 Photo: thyssenkrupp Marine Systems photo of the S43 launching ceremony