Navies gather in Scotland for live-fire missile defense drill Formidable Shield 19
Navy ships from nine NATO states have gathered in Scotland where they will take part in the US Navy-led exercise Formidable Shield 19.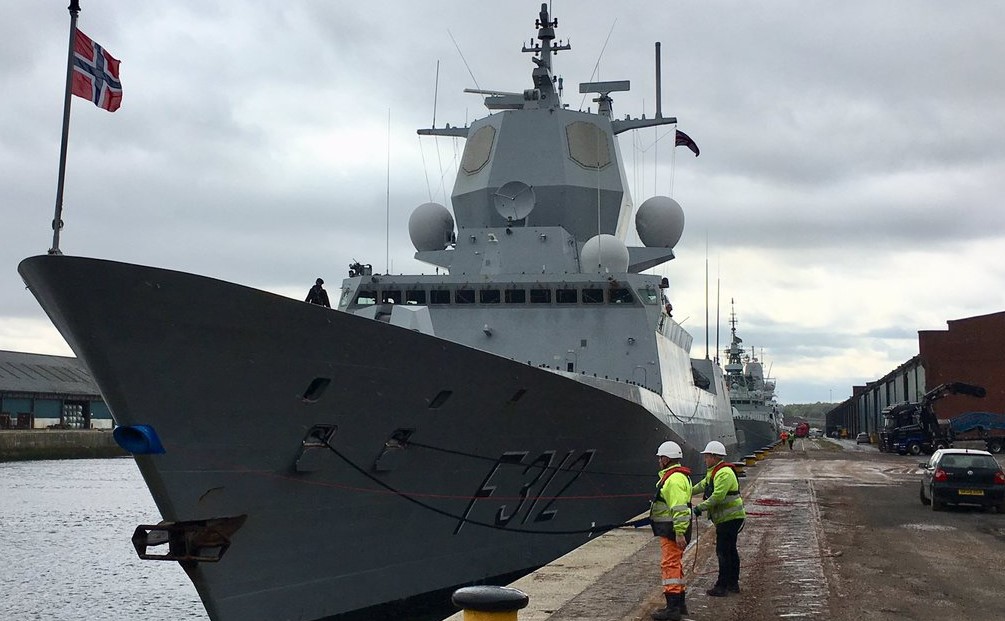 The two-week exercise will take place at the UK defense ministry's Hebrides Range located on the Western Isles of Scotland. It kicks off on May 7.
Naval Striking and Support Forces NATO will conduct the exercise on behalf of the US 6th Fleet.
Units taking part in the drill will include Italian FREMM frigate ITS Carlo Bergamini, Royal Navy Type 45 destroyer HMS Defender, Canadian Halifax-class frigate HMCS St. John's, French FREMM frigate FS Bretagne, Dutch De Zeven Provinciën-class frigate HNLMS De Ruyter, Norwegian Fridtjof Nansen-class frigate HNoMS Otto Sverdrup and US Navy destroyers USS Roosevelt and USS Carney.
Belgium and Germany will support the exercise with staff officers embarked with Task Group IAMD.
Formidable Shield is envisioned as a recurring biennial event designed to improve allied interoperability in a live-fire integrated air and missile (IAMD) environment, using NATO command and control reporting structures.
The 2017 edition of the exercise included ballistic missile defense evolutions.
Velkommen til #Glasgow! ?? Frigate #HNoMSOttoSverdrup arriving alongside in King George V Dock @PeelPorts this afternoon @NATO_MARCOM @Forsvaret_no @NorwayinUK @NorwayNATO #WeAreNATO #FormidableShield @STRIKFORNATO pic.twitter.com/wNsO0MYZim

— RN in Scotland (@RNinScotland) May 6, 2019