USS Abraham Lincoln jets take part in close air support drill in Romania
US Navy fighter jets embarked aboard aircraft carrier USS Abraham Lincoln joined US Air Force's 603rd Air Control Squadron to complete a close air support (CAS) exercise with Romania between May 3 and 5.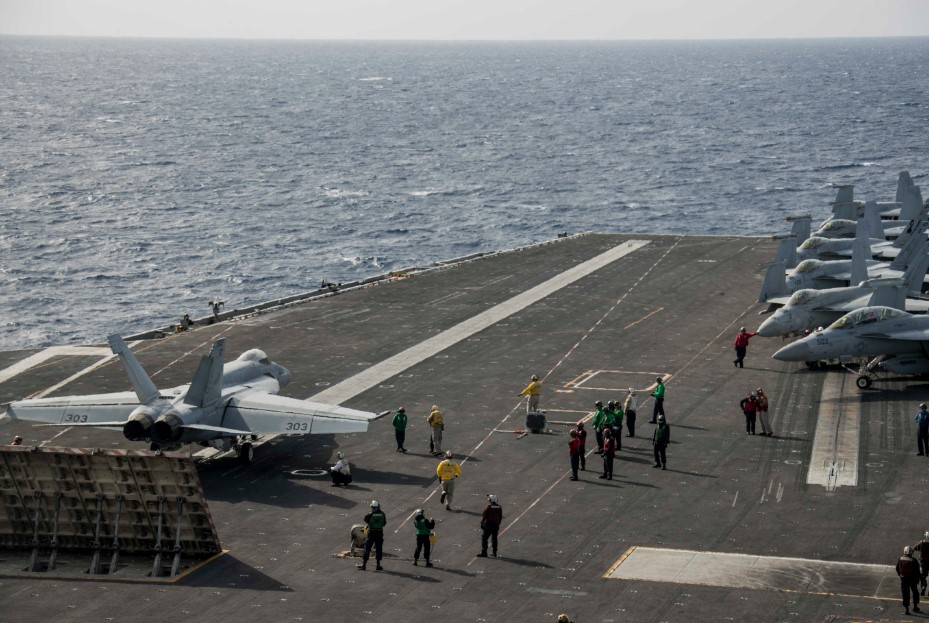 The CAS involved coordination with US Air Force tankers for in-flight refueling and Romanian joint terminal air controllers (JTACs), a ground-control support entity, to complete a roughly 700-nautical mile training exercise.
"The strategic mission is to engage and strengthen our partnerships with countries around the Black Sea," said Cmdr. David Dartez, commanding officer of the "Fist of the Fleet," Strike Fighter Squadron (VFA) 25, one of the nine squadrons of CVW-7. "This shows our capacity to operate freely with our allies to complete our mission of fostering security and stability in the region."
The exercise required substantial bilateral cooperation, including coordination with Romanian ground control to assist with refueling logistics and ensure airspace access.
"This is among the first missions we've executed with Romania," said Lt. Gerard Anderson, a pilot with VFA-25 and the coordination lead of the exercise. "They're one of our allies, and it's beneficial to integrate with different countries to show the world what we're capable of."
USS Abraham Lincoln's participation in the exercise coincided with an announcement from US National Security Advisor John Bolton on May 5 which said the USS Abraham Lincoln Carrier Strike Group and a bomber task force were being deployed to the Strait of Hormuz.
Bolton said the deployment was "in response to a number of troubling and escalatory indications and warnings" about a possible Iranian attack on US and ally forces. The announcement has lead defense analysts to point out that USS Abraham Lincoln's deployment to the Middle East had already been planned months in advance.