US Navy aircraft carrier Abraham Lincoln (CVN 72) and ships from its carrier strike group entered the US 5th Fleet area of operations on May 9 after transiting the Suez Canal.
The Abraham Lincoln CSG (ABESCG) arrived in the Middle East a little earlier than initially planned, following an announcement from the US National Security Council that the carrier would be deployed to the Strait of Hormuz "in response to a number of troubling and escalatory indications and warnings" about a possible Iranian attack on US or ally forces.
While the group's route and schedule of operations was known and planned months in advance, the movement was sped up a bit according to a USNI News report which said that, in order to get the group to the Middle East earlier, a port visit to Split, Croatia, had been canceled.
Joining USS Abraham Lincoln on the Suez Canal transit on May 9 were the Spanish Alvaro de Bazan-class frigate ESPS Mendez Nunez (F 104), Ticonderoga-class guided-missile cruiser USS Leyte Gulf (CG 55) and Arleigh Burke-class guided-missile cruiser USS Bainbridge (DDG 96).
"ABECSG has been conducting operations in the US 6th Fleet area of operations for several weeks, but expedited their transit to US Central Command (CENTCOM) to protect US forces and interests in the region," the Navy said.
"ABECSG will be positioned by CENTCOM where it will best be able to protect US forces and interests in the region and to deter any aggression."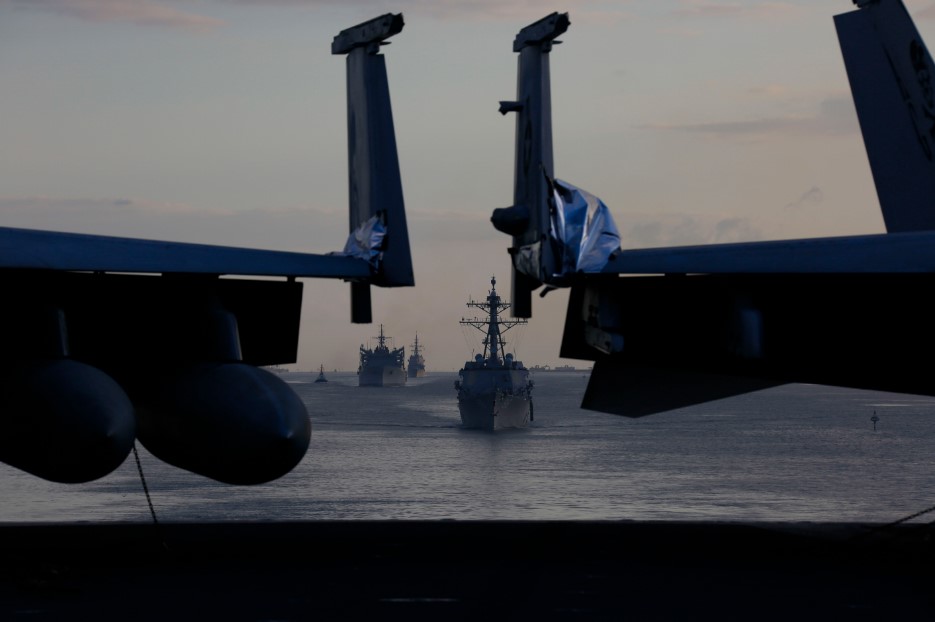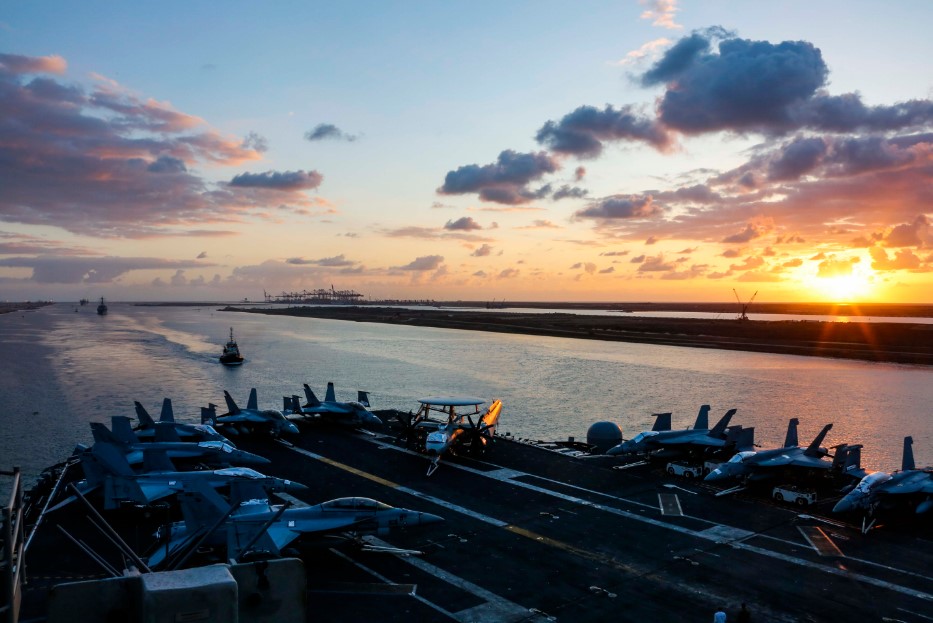 Photo: USS Abraham Lincoln (CVN 72) transits the Suez Canal. Photo: US Navy
Related news
List of related news articles