USS John C. Stennis wraps up 7-month deployment, arrives in Norfolk
US Navy aircraft carrier USS John C. Stennis arrived in Norfolk on May 16, concluding a seven-month deployment which started from Bremerton, Washington.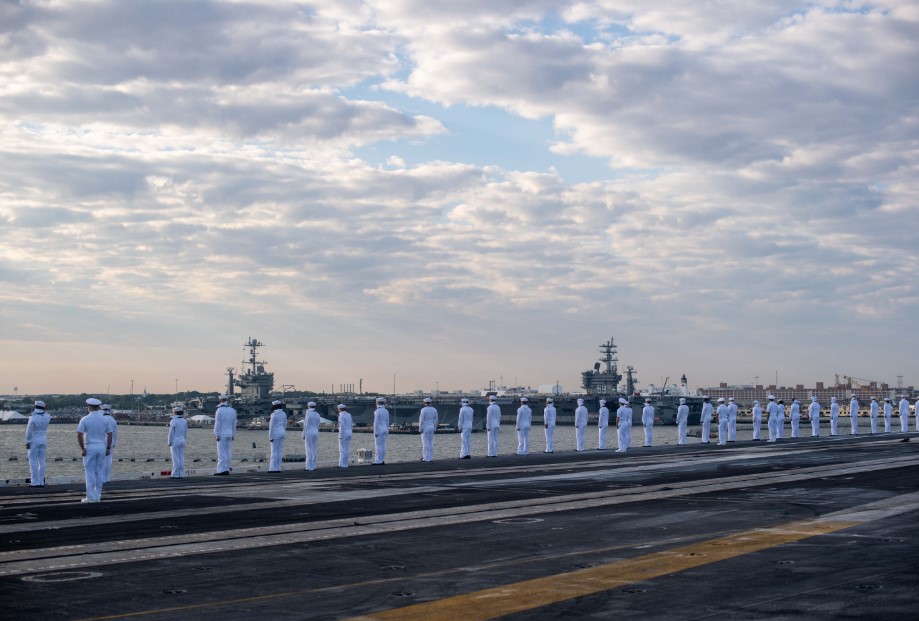 Nearly 5,000 sailors of Carrier Strike Group (CSG) 3, led by Capt. Randy Peck, are now in Virginia, after deploying in October of last year.
CSG-3, commanded by Rear Adm. Mike Wettlaufer, is comprised of the flagship John C. Stennis with Pacific Fleet based CSG-3 staff, embarked squadrons of Carrier Air Wing (CVW) 9, Destroyer Squadron 21 staff, USS Mobile Bay (CG 53), USS Stockdale (DDG 106), USS Spruance (DDG 111), and USS Chung-Hoon (DDG 93).
During its deployment, Stennis took part in dual-carrier operations with sister ship USS Ronald Reagan in the Philippine Sea, supported operations Inherent Resolve and Freedom's Sentinel, visited Singapore, the UAE, Thailand, Bahrain and France.
John C. Stennis completed a homeport change when pulling into Naval Station Norfolk, and will begin preparations for a mid-life Refueling Complex Overhaul at Newport News Shipbuilding, Huntington Ingalls Industries.