Indian Navy tests cooperative engagement capability with MRSAM firing
The Indian Navy recently carried out a launch of the Medium Range Surface to Air Missile (MRSAM) aimed at testing its cooperative engagement capability (CEC).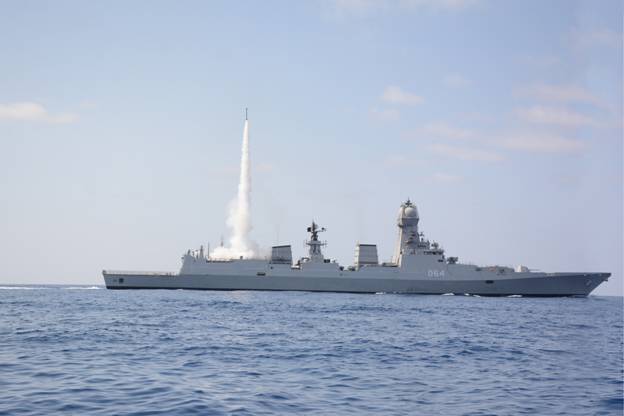 The navy used destroyers Kochi and Chennai for the test, in which the missiles of both ships were controlled by one ship to intercept different aerial targets at extended ranges.
India's defense research agency DRDO and Israel Aerospace Industries oversaw the test.
MRSM, which is also referred to as the Barak 8, was developed by DRDL Hyderabad, in collaboration with Israel Aerospace Industries. The missile has been manufactured by Bharat Dynamics Limited, India.
These surface to air missiles are fitted onboard the Kolkata-class destroyers and would also be fitted on all future major warships of the Indian Navy.
The Indian Navy noted that, with the successful proving of this cooperative mode of engagement, it had become a part of a select group of navies that have this niche capability.
The only other navies to use the real-time 'sensor-netting' system are the US and Australian navies.
The US-developed system is capable of bringing together radar data into a single integrated air picture from geographically dispersed ships, aircraft and ground-based units.
In the US, the CEC is currently deployed on ships and land-based test sites, E-2C/D aircraft, and US Marine Corps network systems. Australia has the system on its air-warfare destroyers and plans to integrate it into the E-7A Wedgetail aircraft and the Integrated Air and Missile Defence program.